Ratings Watch: 'The Bachelor' Ends Its Season on An Up Note As Reality Remains Strong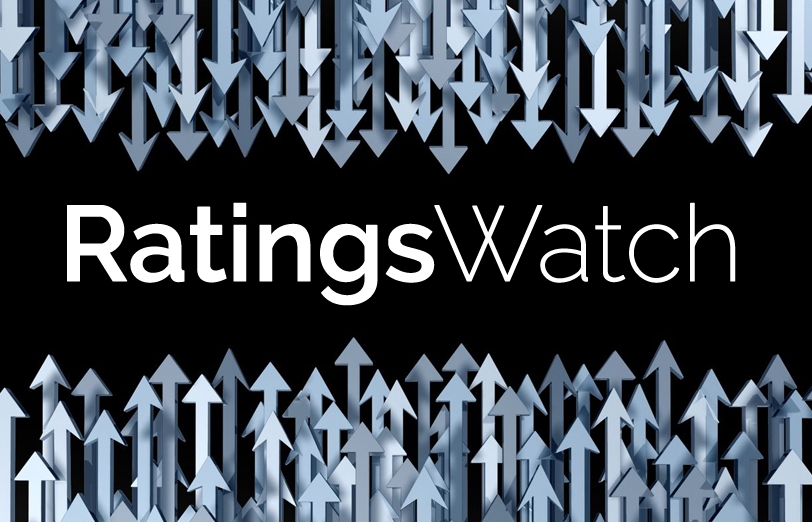 Who says reality TV is dead?
Thanks to new hit Little Big Shots and the enduring success of NBC's The Voice and ABC's The Bachelor franchises, unscripted remains a powerful part of primetime's weekly rankers–both among total viewers and adults 18-49.
The Bachelor continues to impress, even in its 20th cycle. The show ended its season on March 14 as Ben chose Lauren over JoJo in front of an audience that had ticked up 4% among adults 18-49 vs. last year's season ender. As a result, ABC had its best Monday in the demo in two years.
Among other quick ratings tidbits: ABC's How to Get Away with Murder ended its second season by giving viewers another murder mystery and attracting its largest audience since its February return.
And the series premiere of CBS' Criminal Minds: Beyond Borders won its time slot among the broadcast networks in viewers, adults 25-54 and adults 18-49, plus held on to 91% of its lead-in audience (Criminal Minds).
Here are the top 25 shows (including Live+3 DVR and VOD data) among total viewers and adults 18-49 for the week of March 14 through 20, 2016.
Total viewers chart:
RANK

SHOW & NETWORK

LIVE+3
DAYS
DVR/VOD

WATCHED
LIVE/
SAME
DAY

1

NCIS CBS

18.1

15.1

2

The Walking Dead AMC


17.5

12.7

3

Little Big Shots NBC

14.9

13.3

4

NCIS: New Orleans CBS

14.4

12.0

5

The Voice (Monday) NBC

14.2

12.5

6

Criminal Minds CBS


12.7

9.8

7

The Voice (Tuesday) NBC

12.6

11.2

8

Criminal Minds: Beyond Borders CBS

11.5

8.9

9

Scorpion CBS

NCIS: Los Angeles CBS

11.4

11.4

9.0

8.8

11

Madam Secretary CBS

11.2

9.4

12

Modern Family ABC

Survivor CBS

11.1

11.1

8.1

9.5

14

Grey's Anatomy ABC

10.7

7.8

15

60 Minutes CBS

10.6

10.2

16

The Bachelor ABC

The Bachelor: After the Final Rose ABC

10.3

10.3

9.6

9.2

18

The Good Wife CBS

10.2

8.1

19

American Idol (Thursday) Fox

9.9

8.2

20

Blindspot NBC

9.5

6.2

21

Scandal ABC

9.1

6.3


22

Last Man Standing ABC

The Middle ABC

8.5

8.5

7.0


7.2

24

How to Get Away with Murder ABC

8.3

5.3


25

The Goldbergs ABC

8.2

6.7

Total viewers; in millions
Adults 18-49 chart:
RANK

SHOW & NETWORK

LIVE+3
DAYS
DVR/VOD

RATING

WATCHED
LIVE/
SAME
DAY

RATING

1

The Walking Dead AMC

8.6

6.0

2

Modern Family ABC


3.8

2.5

3

The Voice (Monday) NBC

3.6

3.0

4

Grey's Anatomy ABC

3.4

2.1

5

The Bachelor ABC

The Voice (Tuesday) NBC

3.2

3.2

2.9

2.7

7

The Bachelor: After the Final Rose ABC


Little Big Shots NBC

3.0

3.0

2.6

2.6

9

Criminal Minds CBS

2.9

1.9

10

Talking Dead AMC

2.8

2.4

11

The Goldbergs ABC

Scandal ABC

Survivor CBS

NCIS CBS

2.7

2.7

2.7

2.7

2.0

1.6

2.1

2.0

15

How to Get Away with Murder ABC

Black-ish ABC

The People v. O.J. Simpson: American Crime Story FX

Blindspot NBC

2.6

2.6

2.6

2.6

1.4

1.9

1.2

1.6

19

American Idol (Thursday) Fox

The Middle ABC

Scorpion CBS

Criminal Minds: Beyond Borders CBS

2.2

2.2

2.2

2.2

1.7

1.7

1.6

1.6

23

NCIS: New Orleans CBS

2.1

1.6

24

Gotham Fox

Lucifer Fox

2.0

2.0

1.3


1.2
Adults 18-49; ratings points