'Best Friends Whenever' Sees "Happy Days" With Marion Ross (PHOTOS)
Get ready to rock around the clock this Sunday night!
Happy Days' Marion Ross will be dropping by Best Friends Whenever as Shelby's (Lauren Taylor) motorcycling, leather jacket-wearing Grandma Rita. But unfortunately for Cyd (Landry and Bender) and Shelby, she's bringing a surprise with her.
RELATED: Girl Meets World's Sabrina Carpenter on Maya's Middle School Graduation
Turns out time travelers were responsible for setting up Shelby's grandparents, causing the best friends to take a trip to the '50s as they investigate. And based on the exclusive images below, the journey to the past will give Cyd and Shelby a chance to don their best saddle shoes while solving the mystery.
Take a look at the exclusive images and then tune in to Best Friends Whenever when it airs this Sunday, March 20 at 8:30/7:30c on Disney Channel.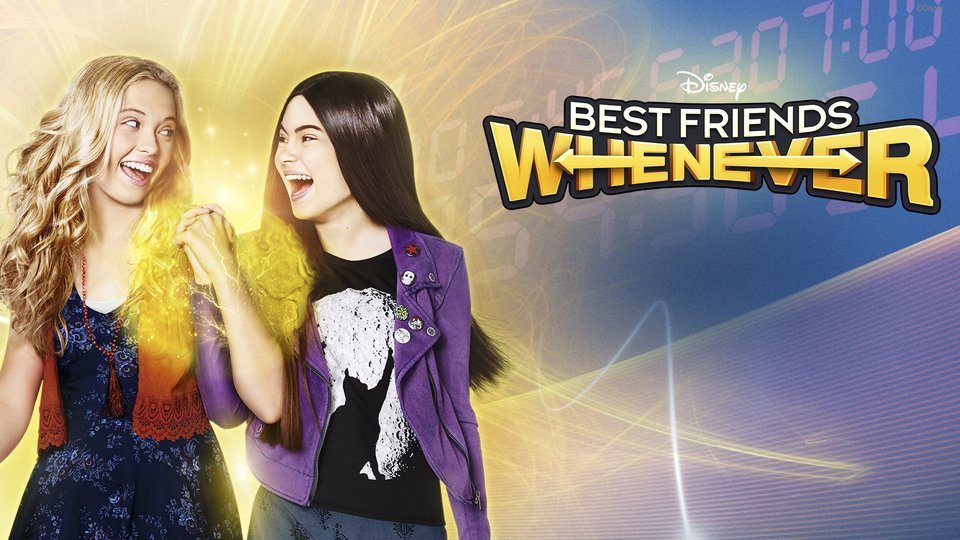 Powered by