A Look At Disney's 'K.C. Undercover' and 'Best Friends Whenever' 'Monstober' Episodes
As revealed earlier this month, Disney's "Monstober" lineup includes all new episodes of favorite shows like K.C. Undercover, Best Friends Whenever, as well as the new show The Lodge. But before these episodes air, we have exclusive photos and videos to get you hyped for the big event. In the photo from K.C. Undercover that kicks off this post, K.C. (Zendaya) and Marisa (Veronica Dunne) are pressed for time as they try to save Ernie in the episode "Virtual Insanity." The friends will face alternate universes and face Darci and Damon, who are agents behind the sinister game.
RELATED: New Episodes of K.C. Undercover and Best Friends Whenever Part of Disney's Spooky 'Monstober' Lineup
Along with K.C. there will be a new episode of Best Friends Whenever airing on October 2. In the episode titled "Night of the Were-Diesel," Shelby (Lauren Taylor) and her friends must figure out how to change Cyd (Landry Bender) back into a human after she transforms into a werewolf. In the picture below, Cyd is already changing into her lupine form, and her frenemies Bret and Chet (Benjamin and Matthew Royer) don't seem to be worried about it.
In order for Cyd to make the transformation, there was a lot of makeup involved. In the exclusive video below, get an inside look in a time lapse of how SPFX makeup artists Cristina Waltz and Robyn Rebbe made Bender into a werewolf. To see the full episode tune in on October 2, for Disney's 'Monstober' lineup.
Here's another shot of Bender, surprised that she's so darn furry.
Here's the "Monstober" lineup, all on the Disney Channel:
Sunday, October 2:
K.C. Undercover "Virtual Insanity" 8/7c
Best Friends Whenever "Night of the Were-Diesel" 9/8c
Friday, October 7:
BUNK'D "Camp Kiki-Slasher" 7:30/6:30c
The Swap 8/7c
Bizaardvark "Halloweenvark" 9:40/8:40c
Sunday, October 9:
Disney•Pixar's Monsters University 6:10/5:10c
Ghost Patrol – One Hour Animated Special 8/7c
Friday, October 14:
Liv and Maddie: Cali Style "Scare-A-Rooney" 8/7c
Girl Meets World "Girl Meets World of Terror 3" 8:30/7:30c
Saturday, October 15:
Disney•Pixar's Toy Story 3 8/7c
Monday, October 17:
The Lodge "The New Girl" 5/4c
Friday, October 21:
Disney's Descendants 8/7c
Descendants: Wicked World "Slumber Party"
Saturday, October 29:
R.L. Stine's Monsterville: Cabinet of Souls 8/7c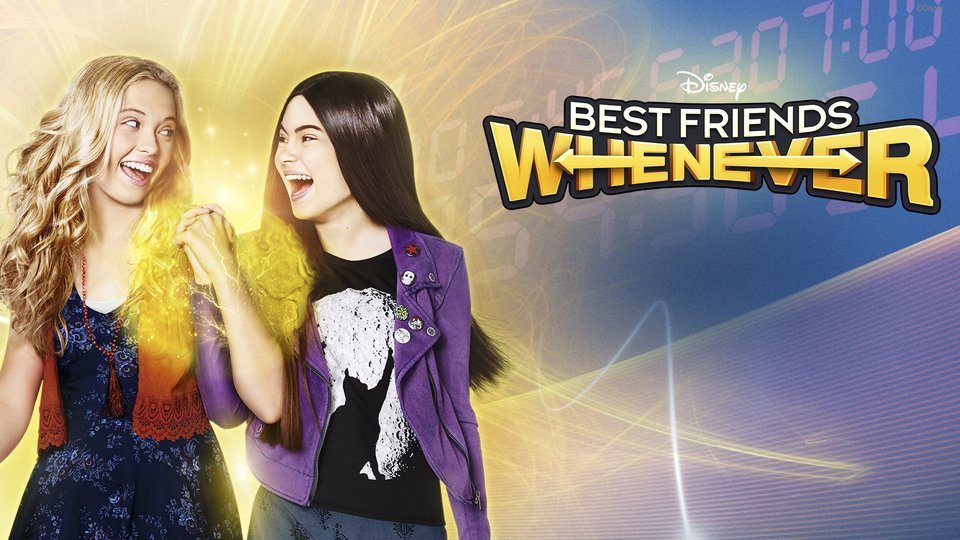 Powered by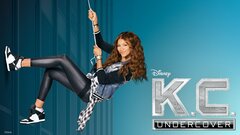 Powered by