What's Worth Watching: 'Limitless', 'The People v O.J.', 'Jimmy Kimmel' and more for Tuesday, March 22
Limitless (10/9c, CBS): One of the season's nicer surprises has been watching this fantastical procedural develop into a reliably clever escapist diversion—much of it due to the rakish charm of its star, Jake McDorman, as Brian, who's never more appealing than when he's in it up to his neck. Such is the case this week, when Senator Morra (Bradley Cooper, the original movie's star and a series executive producer) returns and reaches out to Brian, who's been put under round-the-clock FBI surveillance. Rebecca (Jennifer Carpenter) is already suspicious, thanks to agents Mike and Ike (Michael Shaw, Tom Degnan) spilling about Brian's dealings with Morra's sidekick, Sands (Colin Salmon).
The People V O.J. Simpson: American Crime Story (10/9c, FX): This wildly entertaining docudrama shifts its focus to another fractious team: the sequestered jurors, who feel more like victimized prisoners after more than 120 days in isolation. As their nerves fray amid racial and social tensions, the lawyers on both sides target those they feel aren't sympathetic to their cause. While Judge Ito (Kenneth Choi) stews—and not just because he's being mocked on TV by Jay Leno's "Dancing Itos"—jury members beg for mercy. Under the circumstances, it's hard to concentrate on all of that DNA evidence. (Time for Rob Morrow to shine as forensic bulldog Barry Scheck.)
Jimmy Kimmel Live (11:35/10:35, ABC): Another game of political musical chairs in late night this week as combatants for the Democratic presidential nomination submit themselves to Kimmel's quick wit. First up: Bernie Sanders, who first appeared on the show in October. Hillary Clinton will make a repeat visit on Thursday.
Inside Tuesday TV: Back from a month's break, The CW's The Flash (8/7c) discovers a new speedster on the loose in Central City. … Tony's dad (Robert Wagner) is back on CBS's NCIS (8/7c), this time in a more philanthropic spirit, as he tends to a homeless woman who thinks he's her father. … HBO's Real Sports With Bryant Gumbel (10/9c) profiles NBA on TNT sportscaster Craig Sager, with an update on his two-year battle against cancer, and travels to California's Half Moon Bay, where big-wave surfers ride monster waves known as Mavericks.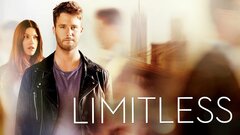 Powered by