What's Going on With Stephanie Pratt & Justin Bobby on 'The Hills: New Beginnings'?
A lot has changed since The Hills went off the air in 2010: Spencer Pratt and Heidi Montag welcomed a baby boy, Brody Jenner got married, Audrina Patridge got a divorce, and…Stephanie Pratt and Justin Bobby developed some sort of tight-knit relationship?
And it's not just a close friendship that has everyone scratching their heads (although I'll admit, that part is very bizarre). In an upcoming episode of The Hills: New Beginnings, Stephanie gets accused of hooking up with Justin.
Hey, remember when Stephanie warned Kristin Cavallari to "stay away from guys that Audrina dated" during the original series? The irony is rich.
Naturally, fans are perplexed by this unexpected, seemingly out-of-nowhere pairing.
Ummm wtf is going on with Justin Bobby and Stephanie? 🤔 #thehills

— Natty Nat (@nmontalvo89) July 10, 2019
Why is Stephanie trying to get with Justin Bobby?! #TheHills

— michelle (@chelle127belle) July 9, 2019
I WILL NOT be ok if Justin Bobby hooks up with Stephanie. Go back to Audrina, sir. #TheHillsNewBeginnings

— Melissa Flanagan (@missy_flanagan) July 2, 2019
Ummm WTF are Justin Bobby and Stephanie doing?????? #TheHills

— Katie Louise Davies (@KATIEDAVIEES) July 5, 2019
Something's not adding up. Let's get to the bottom of what's going on here.
Are Stephanie and Justin Bobby dating?
Although JB told Steph that she looked "amazing" on the premiere episode, it doesn't seem as if there is anything actually romantic going on between the two. On Stephanie's podcast, The Pratt Cast, she was asked if she's attracted to Audrina's on-again, off-again boyfriend, to which she replied, "No! I've never, ever thought he was hot." (Pretty sure on the first episode, she outwardly says, "Justin Bobby is so hot," but I'll just let that one slide.)
See Also
The husband and wife also open up about using the show to raise awareness about sobriety.
She continued, "I could never date anyone that wears eyeliner. And also his clothes are always falling off. Whenever he's at my house he's asking me for safety pins. How are you gonna date someone who's got ragged clothes with eyeliner on?"
View this post on Instagram

But even with the eyeliner and ragged clothing, she still thinks very highly of him. She revealed on her podcast, "He really is his own character and he's not on the show as Audrina's on-and-off, he is fully independent from her. He's deep, he talks about his family, he opens up so much. The whole cast, including me, was like, 'This is incredible. You're f***ing cool.' You guys are going to fall in love with him."
Justin, too, has nothing but positive things to say about Stephanie. In an interview with, OK! Magazine, Justin admitted that he "befriended Stephanie pretty heavily this season," adding that they're "still very cool" after filming wrapped.
And behind the scenes, Stephanie confirmed that Audrina has been supportive of their friendship. "Obviously it's not being shown but she's always very supportive and promoting me to have a friend like him," she said, adding that Audrina thinks that Stephanie and Justin have "so much in common."
See Also
Beyond the private islands, luxury accommodations, and endless supply of champagne, being a contestant isn't always the most glamorous gig.
It seems as though these two are just good friends. Where the friendship came from is beyond me, but friends nonetheless.
"I would never go for [Audrina's] ex because I just don't go for a friends ex," she admitted. "The fact that she thinks I would or I could be a threat means that she's judging my character super harshly and negatively when that's just not what in my ethics code to ever do to someone."
The Hills: New Beginnings, Mondays, 10/9c, MTV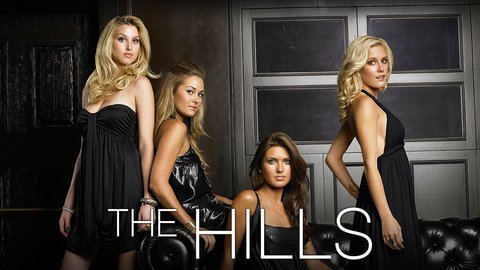 Powered by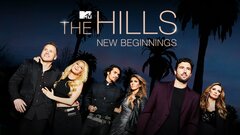 Powered by