Hugh Laurie on His Triumphant Return to TV in 'The Night Manager'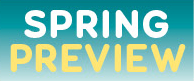 "Welcome back," says a waitress, handing Hugh Laurie a menu. "It's been a while. Good to see you again."
The unassuming Brit, who has arrived early for an interview at this no-frills, no-reservations diner on the East Side of Los Angeles to make sure he could get a booth during the breakfast rush, seems surprised by the warm hello. "I'm here twice, maybe three times, a year," he says between sips of coffee.
Still, it's not totally unexpected that Sally the server would greet the actor—who soaked up the Cali sunshine on this Tuesday morning with a motorcycle ride to the restaurant—like a long-lost friend. For eight seasons, Laurie was a part of our collective pop-culture routine, thanks to his starring role on Fox's House (once designated the planet's most popular series by Guinness World Records). "That made me slightly suspect of a lot of other Guinness facts," cracks Laurie, who racked up six Emmy nominations for playing the show's brilliant, Vicodin-popping, no-BS physician.
Now, four years after House delivered his final diagnosis—and Laurie largely left TV behind to tour with his acclaimed blues and jazz band and to costar with George Clooney in the film Tomorrowland—the actor is refocusing on the small screen with several high-profile projects. This month, he headlines AMC's The Night Manager, a miniseries adaptation of spymaster John le Carré's novel, in which Laurie plays Richard Roper, a morally bankrupt arms dealer, opposite Tom Hiddleston (Thor) as the hotel manager turned MI6 agent tasked with bringing Roper down. Later this spring, he'll return to HBO's Veep as Tom James, Selena's (Julia Louis-Dreyfus) running mate, who may usurp her presidency. And soon, he'll start production on the upcoming Hulu drama Chance, in which he portrays another flawed doc. (In a show of confidence, the series was picked up for a second season before the first even started filming.)
VIDEO: Watch the Beautiful Opening Sequence of The Night Manager
Over huevos rancheros and bacon, the dryly funny Laurie opened up about his TV return, his "pain in the ass" days on House, a naked Jimmy Kimmel and even Donald Trump's current presidential bid.
Welcome back, indeed.
What drew you to The Night Manager?
I was a devoted admirer of le Carré from a very young age. This is a sort of sacred text for me. I met [le Carré's son and Night Manager executive producer] Simon Cornwell and said, "I know this book back to front. I could recite whole passages of it to you. I would love to do anything on it. I'll do the catering."
And instead, you wound up playing the big bad.
Yes. Back when it was published [in 1993], I dreamed of playing [Hiddleston's role] Jonathan Pine. One of the tragedies of aging is that I had to step aside and watch this young, strapping stud do it. But Tom was a brilliant choice. He's a very funny, entertaining guy, but he's deadly serious about his work, which I love. I can't deal with people who don't take it seriously because then why bother?
What specifically intrigued you about playing Roper?
One of the characters describes Roper as "the worst man in the world," and that's a pretty intriguing moniker to take on. Villainy is a well-trodden path, so what would the "worst man" look like? How would you represent that? I thought it was an interesting challenge.
RELATED: See All the Shows Premiering in Spring
How does one go about preparing to play the worst man in the world?
There are limited options. If you're playing the hero and you call someone up and say, "The hero does your job; I'd like to come and talk to you," of course everyone would go, "Yeah? Great." If you say, "I'm the villain and I think he's a bit like you," you don't get quite the same response! There was one guy I definitely had in mind. Outwardly, he's a very establishment-looking figure, but he's quite possibly a psychopath. I would have loved to meet that guy. But I was told absolutely not. I cannot even breathe his name because we would be wide open to a lawsuit.
It's hard to believe it's been nearly four years since House ended.
Oh, I feel like it was about 40 years ago. I have a very poor what psychiatrists call "orientation to time." It's just not something I'm good at.
How do you look back on the show now?
It was a hell of a thing. I'm very proud of it. I always will be. I loved the world and the attitude of it. This will sound very pompous, but I felt like it was important. And [House's] refusal to give in to sentiment was admirable. He was someone who would just tell the truth, who believed that the truth was important, and that felt like a valuable thing.
Do you ever miss playing him?
No. But I miss reading him. Those scripts would make me laugh. I used to love them. Generally speaking, I don't like to read scripts, but those were just astonishing. I couldn't wait for each one.
You've said in the past that the schedule of a network drama took a toll on you.
There were times it felt overwhelming. I got up at 5am and went to the studio for 16 hours. It's probably not a good idea to not really sleep for weeks and never eat sitting down and to worry about every little thing. At the time, I was a bit obsessive. But I had this feeling early on in House that it could be really good, and I so wanted it to be everything it could be. I got very Presbyterian about it, which is a streak of my own personality I rather wish I didn't have. I think I've got it more under control now, but I used to think if a thing isn't painful, then you're not doing it right. That is such a pain in the ass for everybody else. I'm sure I was an absolutely horrible person to work with. Grumpy. Obsessive. Mildly paranoid.
And that's all changed now?
I'm older and wiser, I suppose. And I had half a bottle of vodka before I came here, just to take the edge off. [Laughs]
Revivals of classic series are hot now. Fox has already brought back 24 and The X-Files, and a new Prison Break is in the works. Could you ever see bringing back House?
It doesn't strike me as a good idea. I can't see it, and I don't think any of the other people involved can see it either, principally [creator] David Shore. But I bet everybody involved in the other shows you mentioned said that at one time too.
You did recently resurrect the character for a Jimmy Kimmel skit that went viral, in which you and fellow former TV doc George Clooney hilariously treated a "sick" Jimmy.
That was very good fun. And interesting. I saw Jimmy's "kimmel."
Wait—are you saying he was naked under his hospital bedsheet?
I probably shouldn't reveal that, should I? I think I was the only one who didn't know [in advance]. You know what's funny? George genuinely does remember tons of [medical jargon from ER]. I can't remember a single word, but he can rattle off pages of it, and he stopped [playing a doctor] 10 years before I did!
Soon you'll be back to playing a politician on Veep. What can you tell us about the new season?
I'm in six or seven episodes. I feel lucky to be a part of it. I get to stand around and watch Julia Louis-Dreyfus doing her thing—it's fantastic.
In last season's finale, it looked like, thanks to a technicality, your character might become president. Have you been following the current real-life race for POTUS?
Trump is absolutely fascinating. I've been trying to discern how, or if, his brain works from his language. I hope that his buildings are better constructed than his sentences. [At one rally] he said Rubio was sweating like a dog. He picked the one animal that has no sweat glands. It's just classic Trump. Actually, I shouldn't even be saying anything about him. I'm English. I'm a visitor [to the United States], and I'm very grateful to be a visitor, so I ought to mind my manners and shut the f–k up.
You recently signed on to star in Hulu's Chance. Did you have any hesitation about playing another doctor?
Honestly, when I opened the [pilot] script, I went, "Oh, that's a shame. I can't do this because it's another doctor." And then after three pages, I totally forgot about that, and that's obviously what I hope the audience will do. It's very different [from House]. It's set in San Francisco and has a noirish feel, but it's also quite hip. And the [character] is a neuropsychiatrist who's dealing with the brain and how it affects patients in the most gruesome ways. Very different thing. Of course, I could be wrong. It could be a disaster. [Laughs] I guess we'll see.
The Night Manager, Miniseries Premiere, Tuesday, April 19, 10/9c, AMC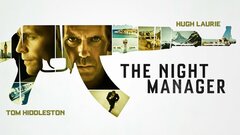 Powered by