Impact Wrestling Star Rosemary Ready to Create Symphony of Destruction at 'Slammiversary XVII'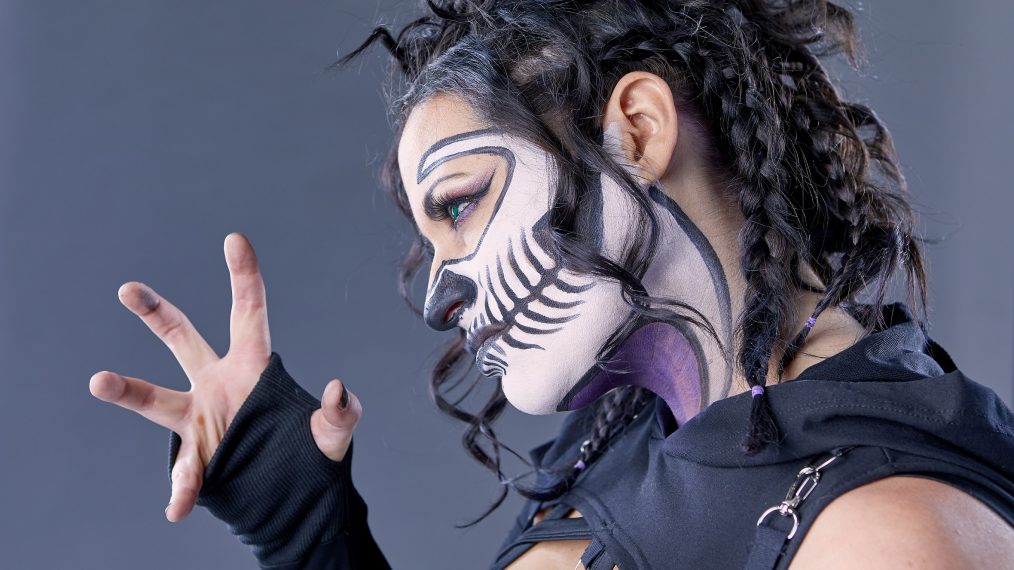 Rosemary thrives on standing out as one of the most unique performers in Impact Wrestling history. The mainstay remains loyal to the company and helping build the Knockouts division back to prominence.
"It's an entirely new landscape and fresh batch of new opportunities," she said, gearing up for the promotion's Slammiversary pay-per-view. "There are several women I haven't done battle with yet, so it's very exciting.
"The Demon Assassin" also enjoys the creative atmosphere backstage. Decision-makers trust her ability to know what works best for the character given a successful track record. Something the Canadian might not get elsewhere.
"Pretapes, backstage promos, there are general ideas about where the conversation needs to go," Rosemary said. "Jimmy Jacobs is the one who directs most of our backstage stuff. He knows I would know how to say things. I know how I would present things, and I know how Rosemary would look at things. He allows a lot of freedom"
This is evident in her otherworldly feud with Su Young. Fans have commented on the similarities between these two dark figures. Rosemary can feel the comparisons changing over time with each being able to peel back other layers to their presentation. They have not only fought in singles confrontations. Others like Rosemary's best friend Allie have been part of the story-telling. In one of the most graphic scenes on any pro wrestling show, the exiting star was vanquished by Yung in the "Undead Realm."
"The way Jimmy had the scene playing out in his head is basically how it was presented on our TV," she said. "The way he explained it to us. One of Allie's bucket list items was to die in a horror film. So when we read the script of how she was being written off, I looked at her saying, 'You know you got your wish.' It was really fun to shoot. It was really different. When Jimmy told me I was going to chop off all those bridesmaids' heads, probably the happiest moment I had in wrestling."
Another important element to Rosemary and Yung's rivalry is the insertion of Jim Mitchell. The star has gotten a lot out of working with the veteran manager, who in the past has seconded Impact alum Abyss.
"He is so articulate and smart. I feel like that kind of presentation elevates my own," Rosemary said. "I got the same feeling doing promos with Matt Hardy. I felt that elevated me where you're either going to get eaten up by this really good promo man or you're going to bring yourself up and reach their level, and it's going to make you better."
During her more than six years with the promotion, Rosemary has witnessed a number of names take their talents elsewhere. It's seen as a nature of the beast. The former champion appears in it for the long haul.
"It's my belief that there is something to be said for being creatively fulfilled in a company. That's what I get at Impact," she said. "I never felt forced to speak or act a certain way. They never stopped me from doing that or questioned it. That to me is the most important thing to me as a driven, creative person. Always have been.
"Since I was a kid I'd write stories and draw pictures. I still draw and paint, write. I've always been a bit of a minimalist. As long as my bills are paid, I'm happy. I don't need a lot. The creativity side is far more valuable to me than an overflowing bank account I'm never going to spend.
"The old cliche 'money doesn't bring you happiness,' look at all those who made their fortunes and didn't invest it well and are back where they started. Are they happy? I can't say. I know I am. I've seen so many people come and go. Part the starving artist to me is the romantic feeling of being part of the group that is dragging this company that refuses to die back up."
She takes pride in being part of this resurgence. That Rosemary is on a short list of people who have stuck around.
"Quite often in the past, people who use this place as a stepping stone to get a little notoriety and then get more money elsewhere. That's what you want to do, then that's awesome. To me, I like the longevity of building up the character and the creativity here," she said.
"I think there is a lot of things to do for Rosemary at Impact. I think besides Gail Kim, me and Eddie Edwards have been here the longest continuously. And we both had drastic character arcs the last couple of years. I find that interesting and want to see where my story goes."
The next chapter is Slammiversary and a Monster's Ball match involving Rosemary, Jessicka Havok, Yung and Knockouts champion Taya Valkyrie. Rosemary is no stranger to the hardcore style bout, facing Jade in the past.
"Abyss was still there. We were talking to him how to construct and lay out different spots and set them up and how to make it flow into a good story beyond high spot and no real build," she said. "In any good no DQ street fight, it can just be a car crash of weapon spots or a symphony of destruction where each crash, spot and weapon builds to something more.
"I'll probably be giving him a call for a brush-up. I've been watching some old matches and remembering how that barbwire felt and preparing for that. The creativity and not just me. Su is up for anything. Jessicka and I have worked several times. Taya, people forget the crazy, violent matches she did in Mexico. There are images of her face covered in blood. So all four of us are going to have ideas to bring into this match. It's going to be really fun."
No matter the match result, Rosemary knows the "Hivelings" will stand by her. These dedicated individuals attend shows in full makeup and demon attire. She appreciates the love from people who share the concept of embracing who you are and being proud of it. Rosemary recalls the origins of "The Hive" and talking with Crazzy Steve, a fellow member of The Decay, about being outcasts growing up.
"I really do love my fan base. We're all a bunch of weirdos," she said.
"It's cool to have this safe house for the weirdos and outcasts where if you didn't belong somewhere, you belong here. I say it all the time. I don't care. Gender, race, religion, color or creed, if you're here, you're part of the family. It has been catching off. I've seen the 'Hivelings' that have met each other through being in this fan base and chatting on Twitter.
"I love seeing it because they met and interacted because of being my fans, which is insanely humbling. To me, if you can create something good in the world, you did something.
"People ask the meaning of life, but if you can make someone's life better or happier. Allie and I get messages all the time that our show brightens up people's days. They were depressed and found our show and makes their day. I don't know what to do with that because that's amazing. To have that effect on someone growing up a wrestling fan, it's huge. I love it."
Impact Wrestling Slammiversary XVII, Sunday, July 7, 8/7c, Pay-Per-View and FITE TV
Watch Impact 10/9c Friday nights on the Pursuit Channel and Twitch.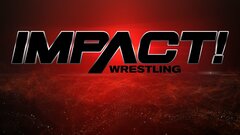 Powered by