What's Worth Watching: 'Bates Motel', 'Supergirl', 'Better Call Saul' and more for Monday, March 14
Bates Motel (9/8c, A&E): Following his latest murderous blackout, Norman (an electrifying Freddie Highmore) is more convinced than ever that his maternal alter ego Norma (Vera Farmiga) is the one responsible for the high body count. "I'm afraid of you and I love you, and that's a bad combination," son tells mother in one of the twistiest Oedipal pretzels we've ever seen. While Norma plots to get her damaged boy committed to Pineview, we fear for her every time she gets near that root cellar.
Supergirl (8/7c, CBS): Norman Bates isn't the only one going to the dark side. When Kara (Melissa Benoist) is exposed to Red Kryptonite, she lashes out at her nearest and dearest. Although Cat (Calista Flockhart) may get what she deserves, given that she's been blabbing about Supergirl on The Talk (obnoxious synergy alert).
Better Call Saul (10/9c, AMC): Another familiar (and sinister) face from Breaking Bad reappears, and we also get more insight into Chuck's (Michael McKean) life before his infirmities took hold, with a cameo by Ann Cusack as "Rebecca" (the episode title). But the episode really belongs to Rhea Seehorn as Kim Wexler, taking desperate measures to get out of her firm's subterranean purgatory. She's still not taking the future Saul's calls.
Inside Monday TV: Top Australian TV star Marta Dusseldorp (A Place to Call Home) is Janet King, an uncompromising prosecutor, in a new legal drama from the Acorn TV streaming service. As the series begins, Janet is just back from maternity leave when she's thrust into a volatile case that could imperil her career—and family. … The blind auditions end on NBC's The Voice (8/7c), and in the second hour, the battle rounds begin. To prep the singers, the coaches get expert help, with Patti LaBelle joining Christina Aguilera, Tori Kelly with Adam Levine, Sean "Diddy" Combs with Pharell Williams, and Gwen Stefani with (ahem) Blake Shelton. … HBO explores last year's Ebola outbreak in Africa with three short documentary films (9/8c): Ebola: The Doctors' Story, the Oscar-nominated Body Team 12 and Orphans of Ebola. … Shades of 24 on NBC's Blindspot (10/9c), as the team seeks a mole within the FBI's New York office.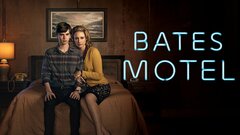 Powered by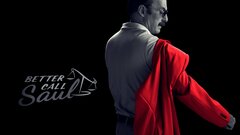 Powered by