Ratings Watch: The Oscars Gains with Time-Shifted Audiences, While 'The Walking Dead' Holds Firm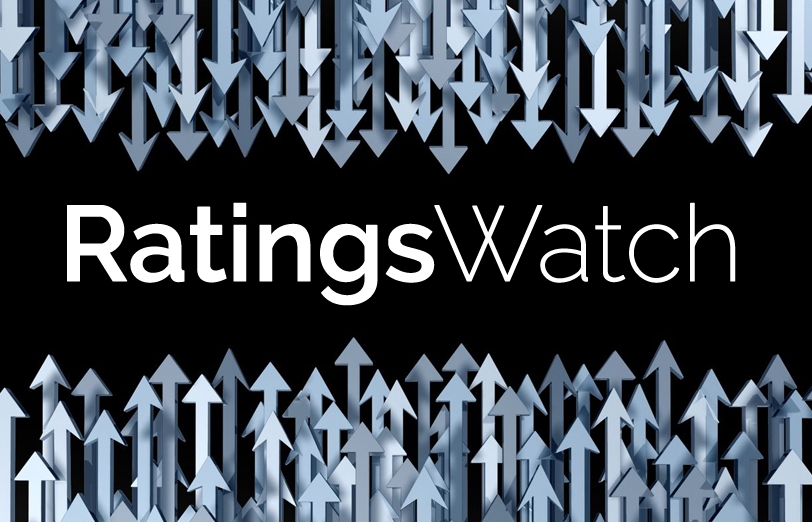 Add a million more viewers to the 2016 Oscars tally.
That's how many more people chose to watch this year's Academy Awards in the three days after its initial telecast. This year's Oscars now stands at 35.5 million viewers (up from 34.5 million who watched it live or on the same night, which made it the least-watched Oscars in eight years).
That's still down from last year's Academy Awards, which averaged 38.4 million viewers (including 1.1 million that watched it time-delayed within the following three days). The Oscars remains the most-watched entertainment telecast since last year's ceremony.
Meanwhile, thanks to time shifting, AMC's The Walking Dead held its own against the Oscars, averaging 17.8 million viewers (down from the previous week's 18.4 million).
Meanwhile, the finale of Fox's The X-Files reboot averaged a healthy 10.1 million viewers and a strong 3.3 rating among adults 18-49, making another installment a no-brainer for the network (if it can seal new deals with the show's stars). And a special episode of ABC's Black-ish, which tackled police brutality, hit the top 10 with adults 18-49.
Here are the top 25 shows (including Live+3 DVR and VOD data) among total viewers and adults 18-49 for the week of February 22 through 28, 2016.
Total viewers chart:
RANK

SHOW & NETWORK

LIVE+3
DAYS
DVR/VOD

WATCHED
LIVE/
SAME
DAY

1

88th Academy Awards ABC

35.5

34.5

2

NCIS CBS


The Big Bang Theory CBS

20.1

20.1

17.5

15.9

4

The Walking Dead AMC

17.8

12.8

5

Live from the Red Carpet (Oscars) ABC

16.7

16.5

6

NCIS: New Orleans CBS

14.8

12.6

7

Blue Bloods CBS


13.8

10.3

8

Texas Republican Presidential Debate CNN

13.5

13.1

9

Scorpion CBS

12.6

9.9

10

NCIS: Los Angeles CBS

Criminal Minds CBS

11.5

11.5

8.8

8.7

12

Modern Family ABC

Hawaii Five-O CBS

10.9

10.9

8.1

8.3

14

Chicago Fire NBC

10.7

7.8

15

Life in Pieces CBS

10.6

9.2

16

American Idol (Thursday) Fox

10.5

8.7

17

American Idol (Wednesday) Fox

10.2

8.9

18

The X-Files Fox

10.1

7.6

19

The Bachelor ABC

Survivor CBS

Chicago P.D. NBC

10.0

10.0

10.0

8.7

8.4

7.0

22

Grey's Anatomy ABC

9.9

7.2

23

The Blacklist NBC

9.8

6.0

24

Code Black CBS

Mom CBS

9.4

9.4

6.9

7.9
Total viewers; in millions
Adults 18-49 chart:
RANK

SHOW & NETWORK

LIVE+3
DAYS
DVR/VOD

RATING

WATCHED
LIVE/
SAME
DAY

RATING

1

88th Academy Awards ABC

10.8

10.5

2

The Walking Dead AMC


8.7

6.1

3

The Big Bang Theory CBS

5.4

3.8

4

Live from the Red Carpet (Oscars) ABC

4.2

4.2

5

Modern Family ABC

3.7

2.5

6

The X-Files Fox


3.3

2.4

7

Grey's Anatomy ABC

3.2

2.1

8

The Bachelor ABC

3.1

2.5

9

NCIS CBS

3.0

2.4

10

Black-ish ABC

Talking Dead AMC

Texas Republican Presidential Debate CNN

2.8

2.8

2.8

1.9

2.2

2.7

13

Scandal ABC

How to Get Away with Murder ABC

Criminal Minds CBS

People v. O.J. Simpson: American Crime Story FX

2.7

2.7

2.7

2.7

1.7

1.7

1.8

1.3

17

American Idol (Thursday) Fox

The Goldbergs ABC

Life in Pieces CBS

2.6

2.6

2.6

2.1

1.9

2.1

20

American Idol (Wednesday) Fox

Survivor CBS

Chicago P.D. NBC

Chicago Fire NBC

2.5

2.5

2.5

2.5

2.1

1.9

1.6

1.6

24

Lucifer Fox

Scorpion CBS

2.4

2.4

1.5

1.7
Adults 18-49; ratings points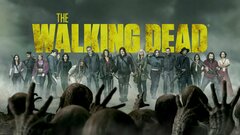 Powered by