'House of Cards' is Facing its Stiffest Competition from Real-World Politics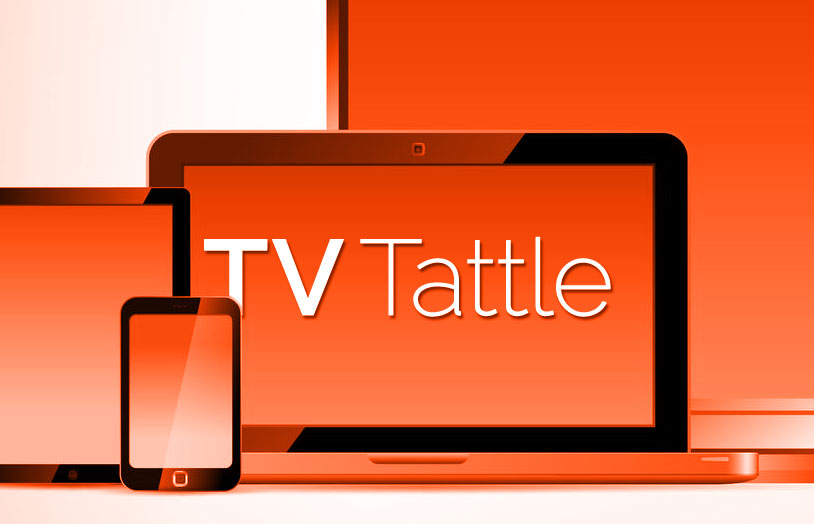 The Netflix drama, returning or Season 4, is less vulgar and less outrageous than when what we are seeing this year, specifically with Donald Trump, says Ian Crouch. "Real politics," he says, "is a bad comedy these days, and you might feel better spending time with the newly earnest Underwoods this weekend than watching to see which insult comic wins the Kansas caucus. If House of Cards was once a hedonistic and clever antidote to the colorless stagnation of American politics, now it offers the shelter of a world where the people running for office seem to take the task, for better or worse, very, very seriously." PLUS: Was House of Cards always this terrible?, Who said it: Trump or Underwood?, House of Cards remains addictive, Season 4 is defter, darker and more terrifying, and this season is a "fitting if imperfect comment on our now."
Here's your first look at Tyler Perry's live Fox musical event.
From No. 4 Conan O'Brien to No. 2 Darrell Hammond to No. 1 Donald Trump. PLUS: Trump is the most experienced TV performer to ever run for president.
Trevor Noah & Co. haven't yet taken advantage of Donald Trump's penis boast at Thursday's GOP debate, so they've created this web exclusive commercial.
"Embarrassing isn't the word," says Rich Juzwiak. "This is like witnessing at a train wreck in a group of people who are loudly insisting that what you just saw was hilarious. It's gallingly surreal. Fuller House is the worst bad sitcom I've ever seen. It's worse than Full House (which, even as a tasteless 10-year-old, I knew was bad)."
She'll play the best friend of Casey Wilson, who stars as a young small-town mayor on ABC's Hail Mary pilot. PLUS; Ryan Hansen joins The Enforcers on Fox, and Twin Peaks enlists Patrick Fischler.
As the Discovery Channel series wraps up Saturday, Adam Savage looks back at what it took to put together MythBusters. "It's impossible to overstate how important the crew was to MythBusters," he says. "When you have a bond, and it's genuine, there's a special magic that can occur. There's no formula for making a great show. It is an alchemy. But I think one of the key (ingredients) is that everyone who works on it feels the same amount of investment." PLUS: A look back at MythBusters history, 7 times the show tackled impossible tasks, and the 4 most important things MythBusters taught the world.
The Bachelor star spent today filming her Bachelorette intro package, according to Us Weekly. PLUS: Caila says she would definitely be up for being The Bachelorette.
Already, food shows starring Arsenio Hall and David Alan Grier are in development.
Without commercials!
The former Glee star really wanted to call Julianna Margulies "Alicia."
Stephen Colbert or Seth Meyers?
"We put together our supergroup to create this musical framework," says Randall Poster, one of the HBO drama's music supervisors.
The actress and her pal Ian Daniel confronted a gay-killing hitman, plus Ted Cruz as part of their new travel show.
Steven Yeun's character should not survive this season.
Pharoah has had the best impression of the 2016 election season.
Check out the video for his first single, Stand in the Light.
Things will be very different on Sunday's episode, yet eerily similar.
Instead of 10, the Dan Harmon series will air 14 episodes this year.
The miniseries about three females in the Afghanistan and Iraq wars is based on Helen Thorpe's book, Soldier Girls: The Battles of Three Women at Home and at War.
BOB! might be the oddest comic book show ever.
Premiering Sunday, the six-part Kevin Spacey-produced docuseries is more slick than substantive.