CBS' 'Star Trek' Reboot Recruits Gene Roddenberry's Son and Trevor Roth
It's a whole new frontier! The new Star Trek series has added Roddenberry Entertainment President Rod Roddenberry (son of late Star Trek creator, Gene Roddenberry) and COO Trevor Roth as executive producers.
Star Trek will make its launch on CBS in early 2017, before moving exclusively to CBS All Access, the network's digital subscription service. Hannibal creator Bryan Fuller will showrun the newest Trek series, with Alex Kurtzman (who co-wrote the last two Star Trek films) and Heather Kadin set as executive producers.
RELATED: New Star Trek Event Headed to New York City
"Gene Roddenberry, the Great Bird of the Galaxy, left a finely feathered nest for all who love Star Trek to enjoy," said Fuller in a statement. "And it is only fitting that Rod Roddenberry and Roddenberry Entertainment join our new Trek adventure to ensure that his father's legacy of hope for the future and infinite diversity in infinite combinations runs through our tales as Gene Roddenberry intended."
"Moral dilemmas, human issues, complex characters and a genuine sense of optimism: These are the cornerstones of Star Trek and are what have made it such an influential and beloved franchise for the last 50 years," said Roddenberry. "While I will always be humbled by its legacy and the legions of fans who are its guardians, it's a genuine honor to be joining a team of imaginative and incredibly capable individuals whose endeavor it is to uphold the tenets of Star Trek's legacy while bringing it to audiences in a new era and on a contemporary platform."
Star Trek is set to debut in 2017.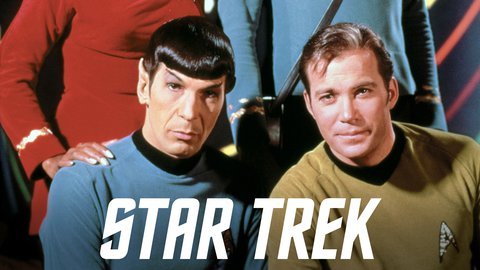 Powered by