Beam Us Up, Scotty! New 'Star Trek' Fan Event Headed to NYC
Set phasers to fun!
An all-new Star Trek convention will storm New York City this September. The three-day fan event, entitled "Star Trek: Mission New York", will celebrate the show's 50th anniversary with panels, screenings, celebrity guests, exclusive merchandise and interactive exhibits. It'll be held in Manhattan's massive Javits Center (home to New York Comic-Con) from September 2 through 4.
Presented by CBS Consumer Products and ReedPOP, the event marks a monumental return to the home of the very first Star Trek convention back in 1972 at what is now the Hotel Pennsylvania. That event was planned for 500 attendees, but ended up hosting 3,000 fans.
RELATED: George Takei Pays Tribute to Leonard Nimoy
"Star Trek fans set the gold standard of what these type of experiential events are all about, truly establishing this industry that we've been so proud to be a part of," said Lance Fensterman, Global Senior Vice President of ReedPOP, in a press release. "Star Trek: Mission New York will be a completely unique fan event unlike anything seen before, giving them the chance to go beyond panels and autograph signings, and immerse themselves in the Star Trek universe."
More info, including regarding ticket sales, will be announced soon. Keep an eye out at startrekmissions.com.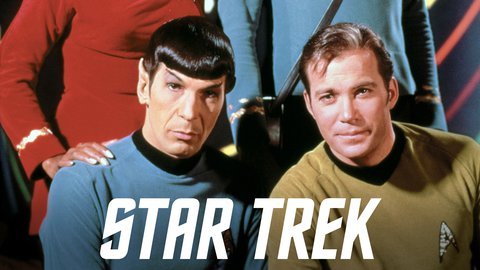 Powered by