'The X-Files' Revival will Have to Compete as a Regular Series at the Emmys The TV Academy addressed revivals and reboots today, clarifying that The X-Files revival can't be considered a limited series, despite only lasting six episodes. Says the Academy: "Once a show is established as a series, if additional shortened seasons are added… it would still be considered a series, unless it was limited to one or two episodes (which would categorize it as a movie and a limited series respectively)."
The Deadwood alum will play the pivital Mr. Wednesday role on the TV adaptation of Neil Gaiman's hit fantasy novel.
Nick's new programming includes Crashletes, a viral clip show hosted by Patriots tight end Gronk and All In With Cam Newton.
The Instant Mom and The Game alum will recur on the ABC drama as Yunjin Kim's literary agent.
Forget Trump: New Jersey governor is now looking at the back of Selina Meyer's head. PLUS: Curb Your Enthusiasm meets Christie.
So far, there's no call for a boycott. But PTC president Tim Winter told his members, "We urge companies to use caution when considering whether or not to advertise on this show, especially if the show's content is comparable to HBO's Game of Thrones."
Asked about the Netflix true-crime docuseries, Andrew Jarecki tells AdWeek: "It was really watchable, but at the end of the day, I was left with a terrible feeling that I've not been shown an alternative version of the crime. They were saying it could have been these four people, but I'm like, if you worked on this for 10 years, I need to know that there's another plausible person that could have done it. Leaving that out was troubling for me."
She'll play the chief of medicine and he'll play a veterinarian in the Fox medical procedural drama. PLUS: Piper Perabo to star on ABC's Notorious, Manhattan's Ashley Zukerman joins CBS' Four Stars, The Exorcist casts two roles, and Penelope Ann Miller joins T.R. Knight's ABC pilot.
Hansen collapsed on his boat's deck while fishing for crabs.
Triumph talked Super Tuesday on Katie Couric's Yahoo show.
Saturday will be Hill's fourth time hosting.
The first part of a two-part special airs tonight in wake of Kelly's re-entry back to Earth.
Watch the Louie star play himself on Thursday's episode.
The gay Catholic sitcom that premieres tonight has great characters even if the writing isn't always perfect. "What's great about the O'Neals is that they're all worth spending time with," says Brian Moylan. PLUS: Martha Plimpton makes it all work, and this is the Irish-Catholic version of The Goldbergs.
SundanceTV brings Michael K. Williams, James Purefoy and Christina Hendricks together tonight for a pulp-fiction buddy comedy. PLUS: Christina Hendricks on going from Mad Men to Hap and Leonard.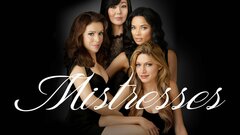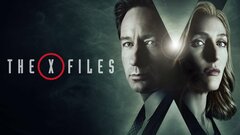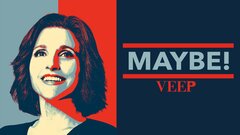 Veep
where to stream