What's Worth Watching: 'Downton Abbey','The Good Wife', Quantico' and more for Sunday, March 6
Downton Abbey (9/8c, PBS, check local listings at pbs.org): Like any good fairy tale, Masterpiece's most popular series ever bows out with as close to a happily-ever-after ending as you could imagine. Fans may shed sentimental tears as they bid farewell to these beloved characters, whether below or above stairs. As "Auld Lang Syne" rings out when 1925 gives way to 1926 in a cozy orgy of good cheer, we know we'll never forget these old acquaintances.
The Good Wife (9/8c, CBS): We nominate Alicia Florrick (Julianna Margulies) and her scruffy investigator Jason Crouse (Jeffrey Dean Morgan) as TV's hottest current couple. Their workplace workout last week had many a TV screen steaming over, and now as they plot a quiet weekend away, leave it to her family to get in the way. On a more serious note, a grand jury is convened against Peter (Chris Noth) by an AUSA played by Glee's Matthew Morrison.
Quantico (10/9c, ABC): Returning from an almost three-month hiatus, which has some of us wishing they'd drop a refresher bomb to get us back up to speed, the guilty-pleasure freshman thriller resumes with Alex (Priyanka Chopra) testifying before Congress about the bombing, she's still convinced that poor doomed Elias (Rick Cosnett) wasn't a lone wolf. Back at base, a new batch of hot FBI recruits arrives to stir things up even further.
Inside Sunday TV: The midseason premiere of ABC's Once Upon a Time (8/7c) is also its 100th episode, staging a trip to the Underworld by all of the major characters in an attempt to bring back Hook (Colin O'Donoghue). … National Geographic's Neil Shea goes on the front lines of the ground war against ISIS in the Middle East, embedding with the Kurdish military in Explorer: Fighting ISIS (8/7c, National Geographic Channel). … Also back from hiatus—it's that time of season—is Fox's The Last Man on Earth (9:30/8:30c), with Jason Sudeikis as Phil's (Will Forte) astronaut brother Mike, last seen hurtling toward Earth in a space capsule, figuring he's the last of his kind. We, of course, know better. … If there's any sympathetic character in Showtime's Billions (10/9c), it may be Wendy (Maggie Siff), forever caught between her impossibly wealthy boss (Damian Lewis) and her impossibly vengeful husband (Paul Giamatti). This conflict of interest is one of the show's Achilles heels, so it makes sense she'd meet with a headhunter to consider a career change—though nothing on this show is as simple as it looks.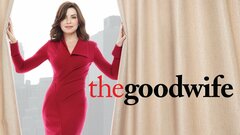 Powered by