Worth Watching: 'Good Doctor,' 'Passage' Finales, 'Manhunt' on Acorn
A selective critical checklist of notable Monday TV:
The Good Doctor (10/9c, ABC): Even with his career seemingly hanging by a thread, Dr. Shaun Murphy (Freddie Highmore) is the last guy you'd expect to get caught up in a barroom fight. But in the second-season finale, that's what happens, sending him back to St. Bonaventure's — this time as a patient seeking treatment. Also crossing a line of no return: Drs. Melendez (Nicholas Gonzalez) and Lim (Christina Chang), who have decided to make their workplace romance public. (Don't they wish they worked on Grey's Anatomy, which such things are mostly taken in stride?)
The Passage (8/7c, Fox): It took long enough, but the two-hour season finale ratchets up the apocalyptic action, finally reflecting the horror and tension of Justin Cronin's acclaimed novels, on which the series is based. The back-to-back episodes are explosive game changers, with the viral vampires on the loose at Project NOAH, forcing young Amy (Saniyya Sidney) to make some tough choices. In the aftermath of the second hour, the tone becomes more like that of The Walking Dead — and it may not surprise anyone that Amy has signs of becoming the next Michonne.
Manhunt (streaming on Acorn TV): You won't find a truer detective than DCI Colin Sutton, a real-life former British copper whose memories inspired this absorbing three-part mystery. Played with obsessive intensity by Martin Clunes (in a change-of-pace from Doc Martin), Sutton is all business — to the point of estrangement from his family — as he doggedly hounds his investigative team to leave no lead unfollowed, no matter how long it takes. "What have you found, what does it mean and what do we do next?" sums up his unfussy approach, and Manhunt practically defines the procedural in its documentary-style focus on methodology. His colleagues chafe at Sutton's wonky ways, but viewers will take confident comfort in every "Eureka!" moment as he painstakingly makes his case.
Inside Monday TV: ABC stretches out the finale of The Bachelor (8/7c) to two nights, concluding Tuesday. The first half picks up in the wake of Colton's traumatized vanishing act after Cassie took herself out of the race for the final rose… A&E's two-hour Biography special John and Yoko: Above Us Only Sky (9/8c) uses never-seen archival footage and new interviews to reveal the behind-the-scenes story of the making of John Lennon's iconic 1971 album Imagine, with its message of peace, love and empathy… Designer John Varvatos and Iggy Pop are among the executive producers of Punk (10/9c, Epix), a four-part documentary history of the tunes, fashions, art and culture of the revolutionary punk music movement that began in the mid-1970s.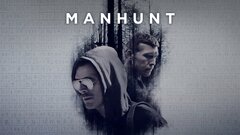 Manhunt
where to stream