CBS' 'Training Day' pilot Casts Bill Paxton as the Corrupt Older Cop Paxton will take on the rogue detective role made famous by Denzel Washington as the TV series reverses the 2001 movie it's based on. It'll revolve around an older white cop and his young black partner.
The Oscar winner and the Happy Endings alum will appear in the March 17 episode, in mysterious roles for an episode titled "Odd Man Out."
Schiff will reunite with Allison Janney, playing her co-worker in a May sweeps episode.
The book, titled Thanks for the Money: How to Use My Life Story to Become the Best Joel McHale You Can Be, is due out in November, with the Community star promising to include "every exciting, fascinating, troubling, and never-before-revealed detail" of his personal life. It will also have "unbelievably juicy celebrity anecdotes."
Starting early Leap Day morning with the Today show and ending with Late Night with Seth Meyers, Buzzfeed will show branded content during some commercial breaks.
The Netflix revival didn't wait long to mention what happened to Michelle Tanner. PLUS: What happened to Joey's wife and kids?
Knight, who is currently starring on Hulu's 11.22.63, has joined a drama pilot from We Are Your Friends writer Meaghan Oppenheimer. PLUS: UnReal's Nathalie Kelley joins Cruel Intentions.
Everybody was left in tears after the original Idol champ sang "Piece by Piece."
Check out the trailer for the new midseason premiere.
The Community creator's new History channel late-night series features Jack Black in its debut episode.
Alisan Porter, the former child star who became famous in the 1991 film Curly Sue, is rebounding from a tough life after recently becoming sober.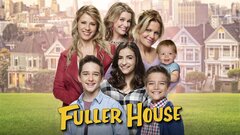 Powered by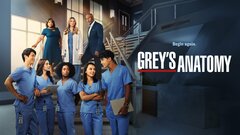 Powered by