Smithsonian to Hang a Massive Portrait of 'House of Cards'' Frank Underwood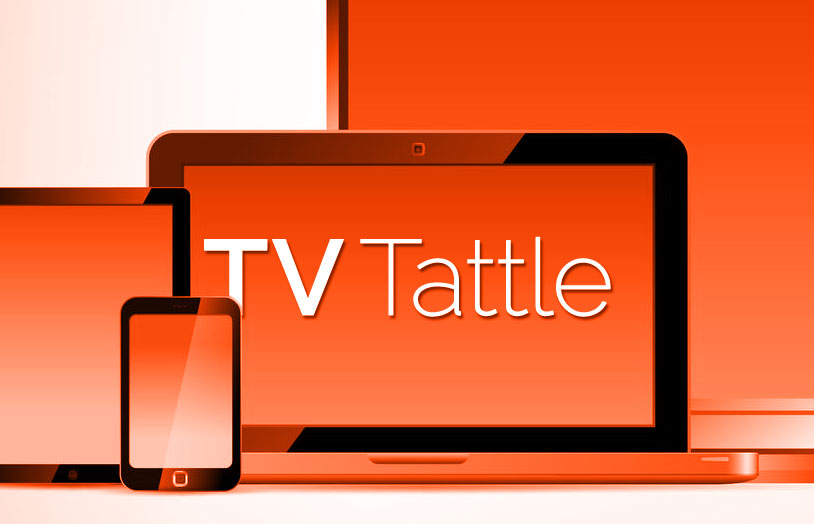 Kevin Spacey's fictional Netflix president will be part of the National Portrait Gallery from this Wednesday through October, but it'll probably never appear on the show. Says Spacey: "I think that when it's hung at the right height, you may wonder if I'm about to kick you in the face — which seems appropriate for this particular character."
Chris Rock's brother, Tony Rock, will host a highlights special of the awards show, taping Wednesday to air on Fusion on Sunday. The All Def Movie Awards was put together in reaction to the Oscars' diversity controversy.
Every Thursday night in March, the Condemned series will feature films such as Billy Wilder's Kiss Me, Stupid and Love in the Afternoon to Michelangelo Antonioni Blow-Up.
The 14-year-old reality franchise has found that it's better off openly winking at its audience, especially the hate-watchers, with increasingly ludicrous imagery and comedians like Nick Kroll, Amy Schumer and Jimmy Kimmel. PLUS: Chris Harrison tells ESPN what happens after the show.
She'll work in an insurance office for the comedy set in the DC Comics universe.
The Oscar host tweeted: "Getting my outfit together."
He'll play a cop, co-starring with Dennis Quaid in the TV series based on the 2000 film. PLUS: Mad Men's Jessica Paré joins The Interestings on Amazon, Looking's Raúl Castillo joins The Death Of Eva Sofia Valdez, Cougar Town's Dan Byrd joins ABC's Model Woman, and Swoosie Kurtz and John Carroll Lynch will co-star on a CBS comedy pilot.
Each episode of the Chuck Lorre sitcom runs just over 19 minutes, so producers decided to deal with the limited airtime by creating storylines that don't end when the episode's time is up.
Variety's chronicler of The View, Ramin Setoodeh, has signed a deal to release next year a book timed for the daytime talk show's 20th anniversary.
Producers cited a new Canadian online privacy law in enacting its ban, but they are trying to find a way to work around it.
Stacy Keach will take over the Rod Serling role as part of the reinvention of 10 classic episodes airing on BBC Radio, using the original TV scripts. Other big names who will be involved include Malcolm McDowell, Don Johnson, Jane Seymour, Jim Caviezel and Michael York.
Standen is expected to stay on the History channel series through the end of Season 4.
"The problem," says Caroline Framke, "is that Love just takes way too long to get to a place that makes you realize" why its central characters merit their own TV series. "It moves so slowly that it almost feels like watching their emotional horror show in real time," she adds, "which sounds audacious until you consider that its first four episodes span a combined 142 minutes of screen time. If I weren't committed to watching all 10 episodes of Love for this review, I would have tapped out after the second episode — and that's a shame, because the back half of the series is so much stronger than the early episodes that it's actually shocking." PLUS: How big is the "attractiveness gap" of Love compared to other shows?, and why the myth of the cool girl is changing on TV.
Jenee Darden wrote a blog post about her experience watching the FX miniseries (she was 15 when her dad prosecuted O.J.) and tweeted Brown: "You look a lot like my dad. Kudos to the makeup department." PLUS: O.J. and Nicole's kids attended a Laguna Beach star's wedding.
The Foo Fighters frontman got to make a brief cameo on his favorite show as a guy in a hallway in an episode airing Feb. 23, 1996.
David Norton says he got into a loud fight in 2007 when he caught his brother with his then-girlfriend. "While I was angry," he adds, "I never hit anyone. I was cited for disorderly conduct, and I ended up attending one two-hour class."
This season seems to be the most quietly assured, says Matt Zoller Seitz. "This show is the sitcom as hedgehog; love it or hate it, it will never be cuddly," he adds. "I've never seen an episode that wasn't on some level infuriating. I understand why so many people hate the show, and even though I love it, there are times when I also kind of hate it. This premiere, more so than any single episode since the exuberantly berserk season-two finale, seems okay with all that…" PLUS: Girls has an incredibly cynical view of human nature.
"I hear nothing but positive thoughts from the network and studio," Justin Spitzer says with the Season 1 finale airing tonight, "and I think our numbers are pretty good, at least for a comedy on NBC. But no one's told me anything."
The Hulu comedy has also promoted Julie Berman to series regular.
Attendees at today's service for the Mob Wives star included her co-star Karen Gravano, who was reportedly banned.
Kaley Cuoco remembers meeting Jim Parsons during the casting process and thinking he'd make a great Sheldon.
David Crane and Marta Kauffman also say, for the umpteenth time, there will never be a reunion.