Ross Marquand Unleashes His 'Warrior Side' on 'The Walking Dead'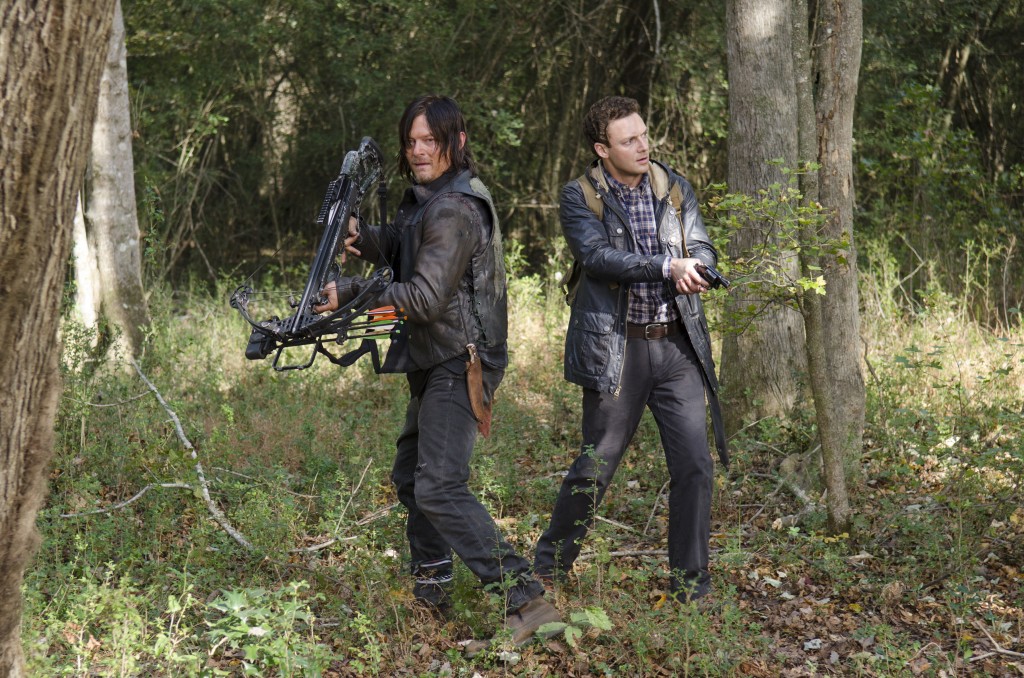 Can the Saviors be stopped?
That's the question surrounding Sunday's The Walking Dead, which finds Rick Grimes (Andrew Lincoln) and the rest of the Alexandrians going toe-to-toe with the group of outlaw bandits led by Negan (Jeffrey Dean Morgan). As the focus of the AMC drama shifts outside the protected walls and explores a larger world full of terrifying new realities, every member of the community is forced to step up to ensure survival, including Alexandria's lead recruiter, Aaron (Ross Marquand).
With the survivors of Alexandria also looking to replace a handful of fallen citizens, it's Aaron who possesses the background and the skills needed to suss out the right people to join the Safe-Zone's population. "We get to see Aaron's warrior side come out," Marquand says. "As Rick trusts him more and sees him as a true ally, he's putting Aaron in leadership roles and allowing him to defend the community more than he ever has before. Everyone is feeling the pressure now, and his role is going to become more important."
RELATED: What Walking Dead Fans Should Know About Jesus
Marquand was also excited to put his real-life weapon training to use. The 34-year-old Colorado native notes, "I did a shooting camp every single year since I was in Boy Scouts as a kid. I've shot every type of gun and bow and arrow, so I feel very comfortable in this role!"
[jwplatform nEdWCJ91]
The Walking Dead, Sundays, 9/8c, AMC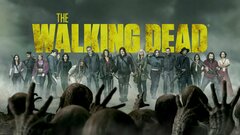 Powered by