Chris Rock Has Been Testing Out Oscar Diversity Controversy Jokes The Oscar host was a surprise guest Thursday night at Judd Apatow's regular comedy event at Largo's in Los Angeles. According to the New York Observer's Andy Wang, Rock "has an impressive arsenal of material to hone between now and the ceremony." He noted that Rock also "explained why he wasn't abandoning the ceremony … and riffed on the absurdity of one particular boycott. That bit included a withering, perfect punchline involving two celebrities, but Mr. Rock knew it was too lewd to get by the Oscars censors." PLUS: New study finds that diversity is a TV and movie problem.
Clinton is returning to her hometown of Chicago to surprise Harvey's studio audience for a show airing Wednesday.
"Charlie Sheen's disclosure was a potential earth-shaking event for HIV prevention in the United States," says the lead author of a study on the Sheen effect published in the Journal of the American Medical Association Internal Medicine.
The Six Feet Under alum will take on the Bonnie Franklin role, with Rita Moreno playing her mom.
Lip Sync Battle Jr. is set to air as a special on both Spike TV and Nickelodeon, in what could end up becoming a regular series.
Check out the FX animated female characters in their bathing suits.
Kardashian said on her talk show she has the show on DVD and she's heard David Schwimmer has done a "phenomenal job" as her dad, but she can't bring herself to watch it, at least not yet.
The X-Files Origins novels will be set in 1979, when Mulder was 17 and Scully was 15. PLUS: David Duchovny wants to do more X-Files episodes.
Tom Payne says of visiting social media last night, "it was pretty fun. I was a bit scared to; you're always apprehensive – there are a lot of people to please and the fans are very intense and very particular about what they want to see, so I was a little bit worried about it." PLUS: What viewers should know about Jesus
Michael Raymond-James is returning as the fan fave to the ABC drama series.
She'll play the daughter of a felon, who becomes a criminal defense attorney to prove her father's innocence on the ABC legal drama pilot.
One is a comedic horror story, the other revolves around a minor league baseball announcer.
The Royal Pains star will play Sarah Wayne Callies' character's husband on the nine-episode revival.
Brittany Fogarty and Karen Gravano were reportedly bidden from attending Saturday's wake by Big Ang's ex-husband.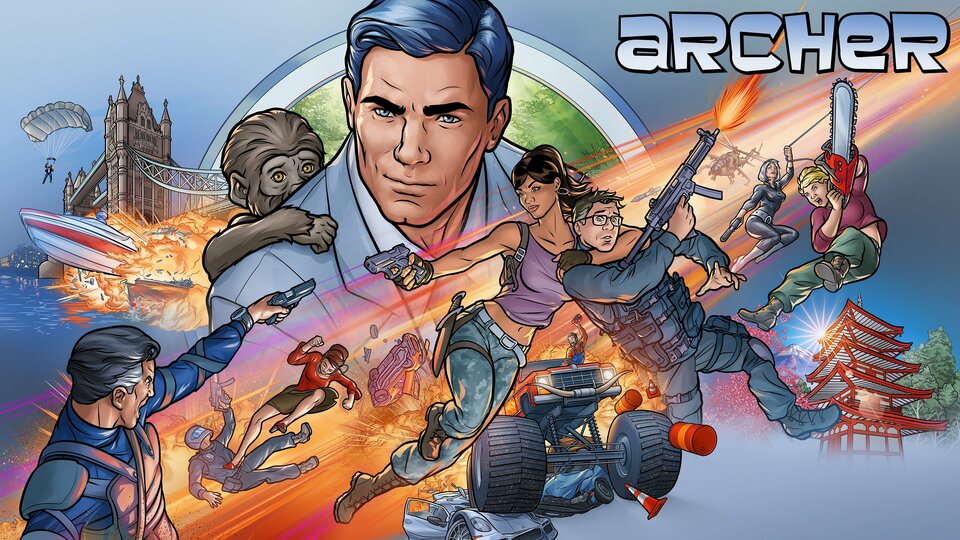 Archer
where to stream