'Sleepy Hollow's Maya Kazan on Getting to Showcase Zoe's Maturity
Spoiler alert! Do not read this post unless you've seen Sleepy Hollow's "Kindred Spirits."
Romance was in the air during tonight's episode of Sleepy Hollow, but not all of the couples made it out unscathed.
After being ignored by Ichabod (Tom Mison) for an extended period of time—while he was preoccupied with trying to save Abbie (Nicole Beharie)—Zoe (Maya Kazan) put the brakes on their burgeoning relationship. The breakup was briefly derailed when Zoe was kidnapped by the Kindred (who was looking for a bride), but Zoe was eventually able to get her message across: Ichabod might be ready for a relationship, but he just wasn't that into her.
We spoke with Kazan about showcasing Zoe's maturity, getting so close to the supernatural world, her experience on the Fox drama and more.
When did you know that the Zoe and Crane relationship would be ending this episode?
I didn't really know how much they had planned, but I hadn't been available to Sleepy Hollow because I've been working on this other job. So I wasn't completely surprised, because I knew my unavailability was not that convenient to them. But I was really excited they gave Zoe such a nice farewell. They could have had her disappear, but I like that we got to see that relationship evolve and change over the course of the episodes. It felt like the ending to a real arc. I was so happy they chose to give her that complete story.
RELATED: Will Sleepy Hollow Return for Season 4?
Before the breakup, Zoe was kidnapped by the Kindred…and was unconscious for the entire ordeal. Were you pushing for her to wake up for a few seconds during that sequence?
[Laughs] I was! Like, darn, does she really have to faint? Mostly because I think it would be fun to play that reaction of learning about the supernatural; that's such a big, fun moment, to have your world opened up in that way. But I understand why they wouldn't want to let Zoe in on a secret and then also say farewell to her.
What was filming that actual hostage/rescue sequence like?
It was so cool. It was really interesting to see the way the actors and the stunt people orchestrated that scene, rehearsed it and how our director planned out the shot. Watching him put together that action sequence was totally fascinating. And because I was passed out, they shot my coverage of being passed out and I got to watch them shoot it. I really learned a lot; I got to see everybody in action.
As innocent as the Zoe and Crane relationship was, there was a real level of maturity to their breakup. What was it like filming those final scenes with Tom?
I think there was something really sweet about the relationship between Zoe and Crane. I think that's part of what's so interesting to Zoe about that relationship, that Crane is very old-fashioned, obviously, but his view of romance is really chivalrous and polite. He really comes from a place of respect. I think that contributes to a place of [apparent] innocence. I don't think Zoe has been innocent; I think she appreciated he was such a gentleman. I loved getting to show this other side of Zoe that I think has been there all along that we haven't been able to see: she's a really mature person. Even though she's interested in someone who is more innocent, it doesn't mean she is just innocent and sweet. She is more rounded.
Zoe did note that she thinks Ichabod is ready to be in a relationship with someone—just not her. Do you think she has someone in mind for him?
I think anyone who is close to Crane and sees the relationship that Crane and Abbie have together might suspect that there are other feelings there. So, it's possible she's thinking of Abbie when she says that. But I also think it's just apparent that if Crane was really interested in Zoe, he would remember to call her, even when Abbie was missing. So I think it's a more general thing that he's ready for love, but clearly not with her, or he would have remembered her.
Your Sleepy Hollow arc lasted a few months. When fans talked to you about the show, was there something in particular they wanted to discuss with you?
They want to talk to me about Abbie and Crane. [Laughs] They're like, "Get out of the way!" Which I understand completely, because as a fan of the show myself, of course we want those two characters to get together. That would be so much fun. The fans of Sleepy Hollow are very different than the fans of [Kazan's other shows] The Knick or Boardwalk Empire. They're just so invested in the story, and that's fun to be a part of.
Do you feel like this truly was the end of your time on Sleepy Hollow? Or have there been discussions about you coming back at some point?
I have a feeling it's probably goodbye. But Zoe's not dead, and in the world of Sleepy Hollow, who knows? I'd love to come back.
Looking back at your experience, was there something in particular you enjoyed getting to do?
I liked the scene when we went on the awkward date. That was fun to shoot. I think that "do we like each other, do we not?" is fun to play. My favorite part was really this episode. I like that we got to see so much more of Zoe this episode, having her show her grown-up self and the way she feels. I like that it felt like there was more of a story with her, and more of a sense of her philosophy in relationships—it's more complicated.
Sleepy Hollow airs Fridays at 8/7c on Fox.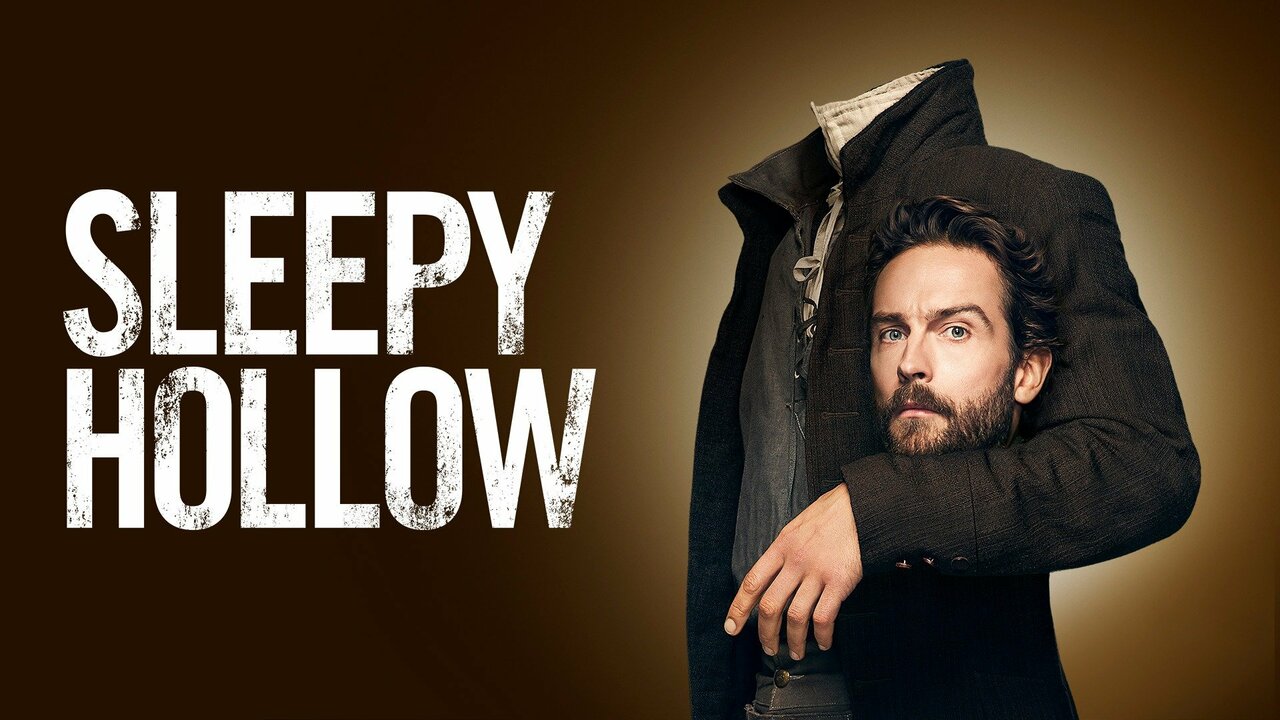 Powered by