What Really Happened to Abbie on 'Sleepy Hollow'
Spoiler alert! Do not read further if you haven't watched the latest episode of Sleepy Hollow.
Here's the good news: Sleepy Hollow's Abbie Mills (Nicole Beharie) is very much alive.
The bad news? She's still trapped, somewhere, far away from her core people in Sleepy Hollow.
In the month since Abbie disappeared, the remainder of Team Witness buckled down to try and find her, with Ichabod (Tom Mison) being particularly reckless in trying to save his partner. "She may be hurt, she may be suffering, but she is alive," Ichabod says. But his determination to find Abbie led to unexpected consequences—a message that said "Help me, Crane" was actually from a demon that used Ichabod's desperation to break free. This led to him realizing that he had to continue his mission, and with the upcoming monster invasion (or "monster convention") heading to Sleepy Hollow, the team needed to "kick some demon ass."
So while they set out to take care of that, viewers got their first glimpse of Abbie in the final moments of "One Life"—waking up in a cave-like location.
Sleepy Hollow executive producer Clifton Campbell spoke with us about Abbie's upcoming journey, Ichabod's headspace, letting Agent Sophie Foster (Jessica Camacho) into the team and more.
What can you say about where Abbie is, and how much time we'll spend with her in the next episode?
I'd like to let the audience discover that on their own. I think we have a very interesting environment; at the very end, we suggest where that might be and what that might look like. Obviously, it's just a snippet, but the truth of what happened to her and where she ends up, there are no easy answers. They're complicated by a history we will let unfold, naturally, in the back half. Not only for Pandora and The Hidden One, but Crane and Abbie. I think there's a lot more about being a Witness than the series has been able to play out. I think the back half—particularly starting with this episode and what happened to Abbie—a lot of answers about what it means to be a witness and what that mythology is really all about will come around and start to be explained.
RELATED: What Pandora and The Hidden One Are Planning
How is Abbie handling this separation differently than her time in Purgatory?
Well, she's handling it the best way you can. There's not a lot of answers. There's just a profound loneliness, and a need to look inside herself. I'm not that familiar with the psychology of the writers' room when they put together the Purgatory version of being separated. I know this one was, to some extent, much more threatening because of the isolation, the loneliness. Being where she's at, there's a sensory overload in absolute isolation. I think she starts to question what's real at all. It doesn't end with where she's at; it reframes our own perceptions of time and space and reality. I don't want to be that vague, but I have to be that vague in order for the audience to enjoy what we're about to show everybody.
Ichabod was desperate to save Abbie, and we saw the impact of that. How will his lessons from this situation play into his next attempts to find her?
Well, I think he has the spirit of a warrior. He's somebody who, as one of the original founders of our country, understands what freedom means. The losses he's experienced in his life have had such an indelible impression on him. I don't think he intends to ever lose anybody again.
There was a teased "monster convention" coming to Sleepy Hollow. What can fans expect from that?
They can expect some really good, scary monsters. I know we had a good batch in the front half; I think we double down in the back half. They're not monsters called specifically for one thing or another to add to Pandora's tree; the recklessness about that is a little more chaotic, a little more disconcerting. It's definitely more challenging and far more frightening.
As this is going on, how difficult will it be to keep these supernatural events from the outside world?
That's always been one of the challenges of the show: trying to keep the supernatural as open inside of our world as possible, but also keep a bubble around the rest of the world. It gets harder and harder, and like any bubble that fills up, it gets to the point of bursting. We have a lot of that pressure building up, internally in the show and towards the end of the season, so we can set up and properly launch, fingers crossed, Season 4. The due date is here. It's time to see what the rest of the world feels and how the rest of the world has been or will continue to deal with the supernatural as we move forward.
Agent Foster originally suspected Ichabod might be behind Abbie's disappearance. Now that she knows the truth of what's going on in Sleepy Hollow, how does that change her approach to things?
Well, we've got a new person who is kind of in on it, but not. She was brought in for a very terrestrial reason—to monitor the supernatural trade that seems to be going on, and how it relates to regular FBI business. But she has her own need and her own agenda, and [she's] learning more about what she now knows is going on. I think that's something both [Foster] and Ichabod can, at first, run up against, and then not see eye-to-eye, only to see there is more common ground, and a great need on both their parts to put those curiosities aside and find the part in the middle they can both focus on. That's the beginning of a new team member, if you will, and a very strong relationship that I think can add to a series that already has strong relationships. A lot will unfold over the back half. We'll learn a lot more about this character, what brought her to that timeline in our show, what her value to the show is and what her value to Ichabod Crane.
At this point, Daniel is being lied to by virtually everyone. How will the writers be playing with that?
We really love the Daniel Reynolds character. Lance Gross is doing such an amazing job. Underserved, for the first half, for a lot of reasons; we needed to set up so much more about the Big Bads this season and what that was all about, and building up a team around Crane and Abbie. In the back half, a lot of the stuff that he swallowed and pushed down, what you call keeping him out of the loop and lying to him, will really come back around and challenge everybody. He's not a dummy. He doesn't know what's going on, but he intends to find out. He intends to have his rightful place inside the world of Sleepy Hollow.
Joe and Jenny have been circling each other all season. Do you feel they're an official couple now? And if so, what does that mean for them?
It feels like they've been a couple all along, they just haven't really labeled it that way. I think Joe is a little more open to that. Certainly he takes the reins, because he knows if he didn't, Jenny would let almost every romantic opportunity slip by; her life is about something else, and the loss in her life has been complicated to land, emotionally. They certainly feel like a couple. We're all excited what that might look like going forward.
Sleepy Hollow airs Fridays at 8/7c on Fox.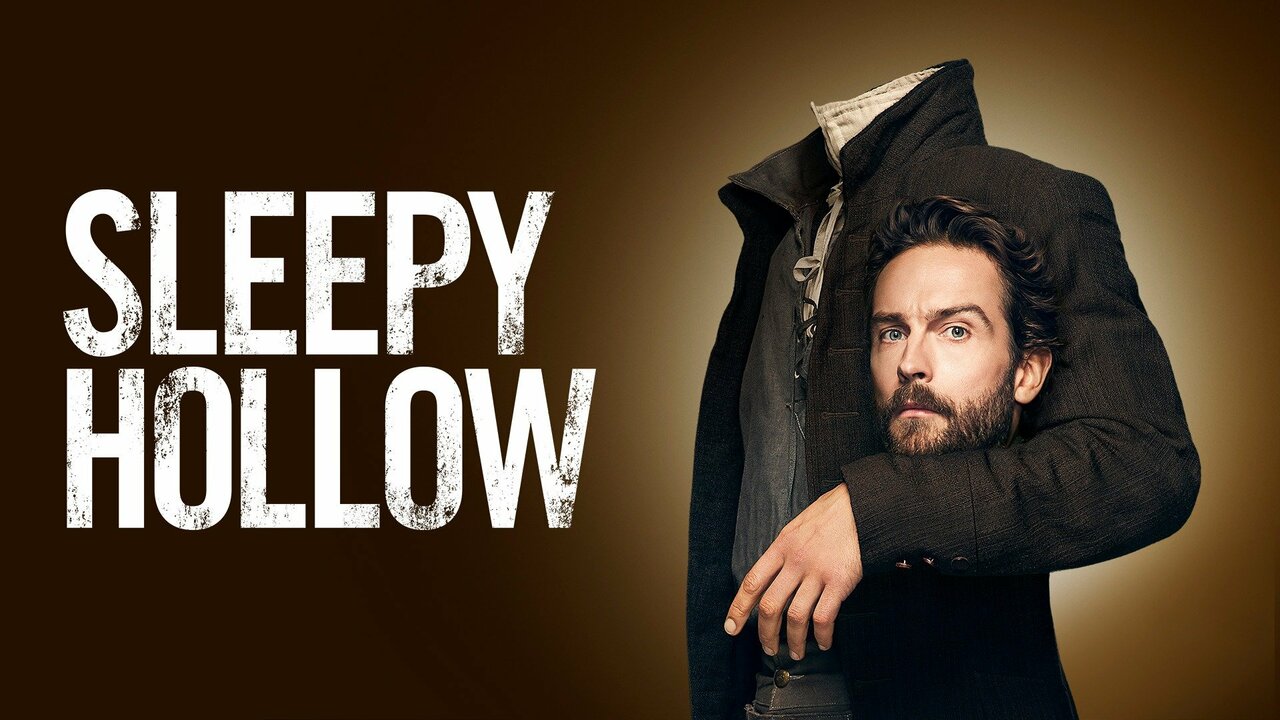 Powered by