'Fuller House' Is Ready to Head Back Home (With New Family in Tow)
Have mercy! It's been 21 years since the ABC comedy Full House closed its doors, but now the Tanner family returns to serve up a heaping slice of nostalgia on the new Netflix series Fuller House.
The reboot centers around the grown-up adventures of D.J. Tanner-Fuller (Candace Cameron Bure), the eldest of the Tanner daughters, who is now a veterinarian and mom to three sons: 13-year-old Jackson (Michael Campion), 7-year-old Max (Elias Harger) and infant Tommy (twins Dashiell and Fox Messitt). After the death of her firefighter husband, D.J. turns to her family for help in raising her boys, mainly younger sister Stephanie (Jodie Sweetin)—now a globe-trotting disc jockey—and best friend and former neighbor Kimmy Gibbler (Andrea Barber), a single mother to 13-year-old daughter Ramona (Soni Nicole Bringas). The women and their kids soon move in to the Tanner family home, one of the iconic "Painted Ladies" in San Francisco, after patriarch Danny (Bob Saget) heads to Los Angeles to pursue a new TV hosting gig.
PHOTOS: See the Tanner Family Together Again
"The flow of the show is very much what you would expect from the original," Bure says. "There is always some sort of drama and the family comes in to try to help. Sometimes they make it worse, but by the end, we're hugging it out."
Hugs and wholesome laughs were staples of Full House, which premiered in 1987 and ran for eight seasons, helping to launch ABC's TGIF Friday-night comedy block. The sitcom's shelf life has endured thanks to a successful syndication run on networks like Nick at Nite and the lasting power of its stars, including fashionistas Mary-Kate and Ashley Olsen (who shared the role of Michelle) and John Stamos (Uncle Jesse). For years, fans clamored for any type of on-screen reunion, and creator Jeff Franklin started gauging the interest of the cast about the possibility of a spinoff series as early as 2008. "We didn't want to come back and do something cheesy or silly that people would make fun of," Barber says. "We wanted to make sure it was done right, and finding Netflix was the cherry on top."
EXCLUSIVE: John Stamos Looks Back on 5 Roles That Made Him a Star
The 13 new episodes were filmed on Stage 26 of the Warner Bros. Studio lot in Burbank, California, not far from Full House's old digs on Stage 24. Original sets were painstakingly re-created, but some cosmetic updates have been applied to the kitchen, backyard and bedrooms, including Uncle Jesse and Aunt Becky's (Lori Loughlin) old attic space, which has been converted into Kimmy's loft. "It was overwhelming," Sweetin admits of first walking onto the stage. "I took a picture of me and my [daughters] sitting on the couch in the living room and I started to cry because I never thought I'd get that opportunity. It's like coming back to your favorite childhood home."
VIDEO: The Fuller House Featurette Proves You Can Go Back Home Again
But there's one member of the family missing from the reunion. While Saget, Stamos, Loughlin and Dave Coulier (Joey Gladstone) make occasional appearances throughout the season, the Olsen twins declined to participate, and Michelle will not appear. "We do make reference to her and address that she's not here," Bure says. "We don't make a meal out of it and we don't need to because there's just so much going on."
Fuller House also gives a new crop of young actors an opportunity to break into the business, just as Bure, Sweetin and Barber did three decades ago. "They're in an adult world, so we have a great amount of understanding and are sympathetic to a lot of what they're going through," Bure says. "But at the same time, there's a toughness about all of us because we know how this works. Our goal as women and as moms is to create the best and most nurturing environment for the kids because we had such a great time on the [original] show. That's why we're still doing it."
And it's why excitement about the reboot is palpable. During tape nights, the studio audience would routinely consist of international admirers from countries like Japan, Australia and Germany—and many have a deeper connection with the characters than the usual passive TV viewer. "One woman in the audience had all of our autographs tattooed on her," Sweetin says with a laugh. Adds Bure, "It is serious Justin Bieber status on our set."
RELATED: The Real Story Behind the Fuller House Revival
Those enthusiasts will be happy to know that Fuller House is jam-packed with callbacks to classic catchphrases, heartwarming moments and inside jokes. A contemporized version of the original theme song, "Everywhere You Look," performed by pop star Carly Rae Jepsen, plays over the opening credits. And Bure, Sweetin and Barber hope this next chapter in the Full House story introduces a new generation to the Tanner family values. "There's a new Full House fan born every four minutes," Barber says. You got it, dude!
Fuller House, Series premiere, Friday, Feb. 26, Netflix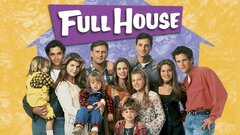 Powered by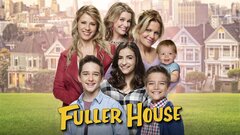 Powered by