From Full to Fuller House: The Story Behind Full House's Netflix Revival
The road to a Full House reboot was a long one—but the show's producers, especially John Stamos, didn't give up.
After years of shut doors, that tenacity has finally paid off: Netflix announced late Monday that it has ordered a 13-episode season of Fuller House, which it calls a "sequel" to the original series. The show will premiere worldwide on Netflix in 2016. Stamos, who broke the news first as a guest Monday night on Jimmy Kimmel Live, said the series will begin with an hour-long reunion special before morphing into the spin-off.
Reprising their roles, but now all grown up, are Candace Cameron-Bure (D.J.), Jodie Sweetin (Stephanie) and Andrea Barber (Kimmy), while Stamos will also guest star as Uncle Jesse in the new show. According to Netflix, discussions are also ongoing to bring back Bob Saget (Danny), Dave Coulier (Joey), Lori Loughlin (Rebecca) and Mary-Kate and Ashley Olsen (Michelle) in guest spots. "He better be," Stamos says of Saget's involvement in the new show.
The show's title, Fuller House, not only refers to a continuation of Full House, but "Fuller" is also the hyphenated married last name of recently widowed D.J. Tanner-Fuller. Mirroring the original show's premise (which revolved around widowed dad Danny), the sequel follows veterinarian D.J., pregnant and living in San Francisco. Her younger sister/aspiring musician Stephanie and her best friend/fellow single mother Kimmy Gibbler, along with Kimmy's teenage daughter Ramona, all move in to help take care of D.J.'s two sons: Rebellious J.D. (age 12) and neurotic Max (age 7), as well as her soon-to-be-born baby.
Jeff Franklin, who created Full House, is also overseeing the sequel and executive producing with Thomas L. Miller and Robert L. Boyett. Miller-Boyett Productions, Jeff Franklin Productions and Warner Horizon Television are producing the show for Netflix.
A Full House revival has taken on new steam over the past two years, as a remake and reboot mania envelopes TV. At first, Warner Bros. Television pitched a 100-episode revival that would have been set up like FX's Anger Management, in which the network that aired the show was required to pick up a 90-episode slate (produced at an accelerated pace) if the initial 10 episodes hit a certain rating. But the so-called "90/10" model, a hot trend just a few years ago, has lost favor with programmers, and the studio didn't strike a deal.
Meanwhile, another comedy from ABC's family-friendly "TGIF" lineup, Boy Meets World, was recently revived on Disney Channel as Girl Meets World. Warner Bros. then regrouped and began pitching Full House in a more traditional form, at networks including ABC (which aired the original from 1987 to 1995). But it was Netflix that eventually jumped in with a 13-episode order.
Leading the charge was Stamos, who eventually landed an ownership stake in the show, giving him good reason to champion the new series. "We've been working on this for many, many years," Stamos told Kimmel. "We wanted to give credit to the legacy, we didn't want to just throw it away. It is a labor of love and we finally got it perfect."
Stamos also reunited with Coulier and Saget in a yogurt commercial last year, and he hinted during a 2014 appearance on Bravo's Watch What Happens Live that a Full House revisit was in the works. We're sort of working on a twist on a sequel," Stamos told host Andy Cohen. "But we don't know if it's going to happen yet or not." In 2009, Stamos also told the press that a Full House movie had been developed.
Full House, meanwhile, remains a smash in syndication, particularly among younger viewers, who continue to watch repeats in droves on Nick at Nite. An April 10 episode, for example, averaged 1.5 million viewers, and many more last week averaged over 1.3 million viewers. That's more than many cable originals (and even a few broadcast shows). The show's teen fan base wasn't even alive when the show ended its run.
Full House was routinely a Top 25 show during its original run, but ABC canceled it in 1995 as the sitcom became too expensive to continue. Staffers offered to cut their pay in order to keep the show going, and Warner Bros. TV tried hard to secure a renewal, but to no avail.
In a joint statement, executive producers Boyett, Miller and Franklin said, "The continued support of Full House fans of all ages for the last 28 years has been astounding. It is an honor and a thrill to catch up with these beloved characters and explore their lives today. The love you saw on the show was real. The cast has remained a loving family off screen all these years. We are as excited as our fans to finally bring Full House back to life."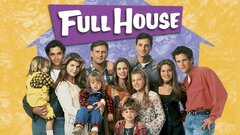 Powered by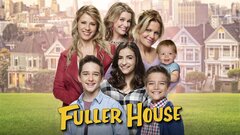 Powered by