A Second Spider-Man Swings Into Action on 'Marvel's Ultimate Spider-Man Vs. The Sinister 6'
What's better than one Spider-Man? Two Spider-Men—especially if the second one is none other than Miles Morales.
This week's episode of Marvel's Ultimate Spider-Man Vs. The Sinister 6 will see the return of the alternate universe web-slinger (now voiced by Ogie Banks) after Peter Parker (voiced by Drake Bell, Drake & Josh) recruits him and Doctor Strange (Heroes Reborn's Jack Coleman) for help.
PHOTOS: 7 Actors Who Went From Superheroes to Superparents
Their task? Keep reality from collapsing after Doc Ock (Tom Kenny) and Baron Mordo (Danny Jacobs) use the Seige Perilous—a mystical key that opens portals to other universes—to team up with an alternate universe Goblin. And if the exclusive clip below is anything to go by, it would appear that Spidey will need all the help he can get.
Watch the exclusive clip below and then tune in on Sunday, Feb. 28 at 9am/8c on Disney XD.
[jwplatform BhYPbWn6]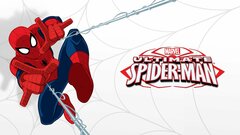 Powered by