Disney XD Renews (and Retitles) Marvel's Avengers and Ultimate Spider-Man Animated Series
The Avengers may have defeated Ultron on the big screen, but the battle will continue next year on TV. Disney XD is set to announce the renewal of two of its animated Marvel series, giving new titles to both. Marvel's Avengers: Ultron Revolution and Marvel's Ultimate Spider-Man vs. the Sinister 6 are both set to premiere in 2016.
The Avengers series—previously titled Avengers Assemble—enters its third year with the return of Ultron, this past season's big bad (synergistically linking up with the feature film Avengers: Age of Ultron). Captain America, Iron Man, Hulk, Thor, Black Widow, Hawkeye, and Falcon will also face off against Baron Zemo, the Masters of Evil, the Inhumans, and Kang the Conqueror.
And more villains means more heroes: Among the guest stars are Black Panther, Captain Marvel, Ant-Man, and Ms. Marvel. Disney XD teases that the storyline is leading up to "an all out Marvel super hero Civil War," a reference to a massive comic book storyline from a few years back (and the theme of an upcoming live-action film as well).
Ultimate Spider-Man heads into its fourth season with its third title (trading in the Web Warriors from the most recent run). A new line-up for the devious Sinister 6 will cause trouble for our friendly neighborhood webslinger, along with usual suspects like Doctor Octopus and Hydra. In addition to working with S.H.I.E.L.D., Spidey will assemble a team of his own: Agent Venom, Iron Spider, Miles Morales and, per Disney "the mysterious new Scarlet Spider."
Both series are already in production and will return next year.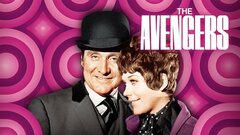 Powered by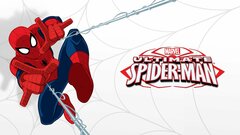 Powered by