How About That 'Arrow' Twist?! Breaking Down the Big Reveal & Maya's First Episode
[Warning: The below contains MAJOR spoilers for the Season 7, Episode 8 of Arrow, "Unmasked."]
The new Green Arrow is… a she?!
Yeah, that was actually becoming sort of expected, since the hooded vigilante who had taken over in Oliver's stead seemed to be more balletic and fluid in action than our previously scheduled bow-hunk. I mean, the pointed toes? The delicate body rolls? Plus, given the recent rise of girl power on the show, it makes total sense that the latest iteration of the Emerald Archer be a woman.
But damn, that last-minute twist was rich!
In the final seconds of "Unmasked," the aforementioned femme fatale (Sea Shimooka) was seen on the grounds of the burnt-out Queen Mansion addressing the grave of her "dad," saying that Oliver (Stephen Amell) was "more like you than I thought… and more like me, too." Pan around to reveal that the headstone is that of the late Robert Queen, which means we're dealing with Emiko Queen, Ollie's half-sister! Apparently she has no plans on "giving up," which seems to imply that Miss Thing is intent on saving the city that her bro has failed.
In the comics, Emiko is the daughter of Robert and the assassin Shado, but Arrow fans will recall Shado as the woman who taught Oliver to use a bow and arrow during his days on Lian Yu. Given that she was killed on the island after helping Ollie and Slade (Manu Bennett), it'll be interesting to see how closely they stick to Emi's backstory of being kidnapped and raised as his own by villainous Komodo. Plus, we're waiting to see where they'll tweak the timeline and whether or not we'll be seeing flashbacks between Celina Jade and Jamey Sheridan, who played Robert.
See Also
The series' final season airs in February on Freeform.
And speaking of timelines taking turns, we also finally got some of the goods on Katherine McNamara's cage-fighting character, Maya. Or should we say Blackstar? Now that it's out there that the Shadowhunters actress is connected in some way to the mystery surrounding Felicity Smoak's demise in the future, there is a good possibility that Kat is playing a baddie. And we're into it.
What did you think about the Queen family surprise and McNamara's debut? On board or just plain bored? Tell us in the comments!
Arrow, Mondays, 8/7c, The CW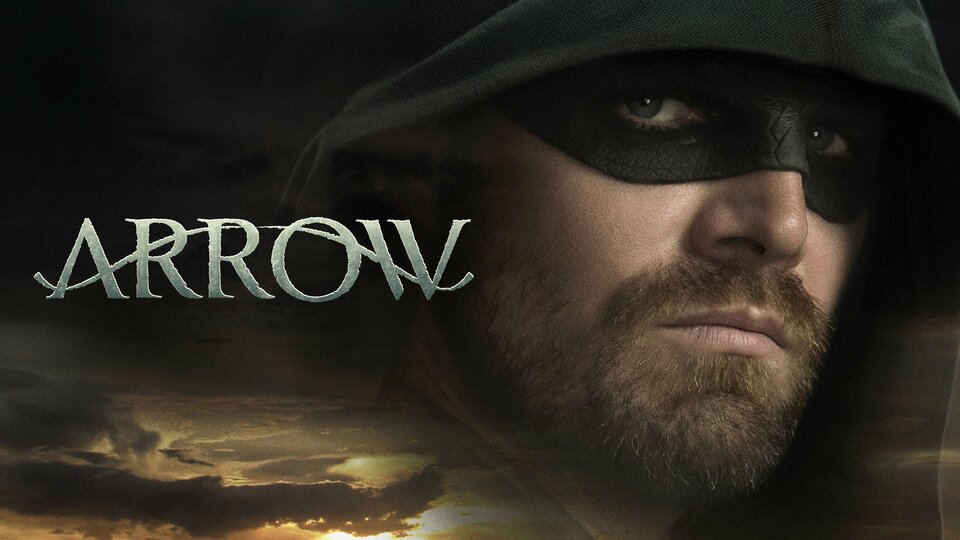 Arrow
where to stream
Powered by