'Life-Size 2: A Christmas Eve': Francia Raisa on Starring in the Sequel to Her Childhood Fave
The 2000 Disney Channel original movie Life-Size centered on tweenager Casey Stuart (Lindsay Lohan), who, while mourning the death of her mother, accidentally brings her Barbie-esque fashion doll Eve (played by supermodel Tyra Banks) to life. In the long-awaited sequel, Life-Size 2: A Christmas Eve, Eve comes to life again, this time to help a young professional woman learn to love the holidays, and herself.
"We're growing up with our audience," says grown-ish star Francia Raisa, who headlines the film alongside Banks. "Tyra knew that a lot of the original fans had grown up. So now Eve is coming back to life to help someone older get through a tough time and re-find her confidence."
See Also
Banks spent the last five years refining the script in order to satisfy longtime fans.
Raisa shares, "I play the CEO of Marathon Toys, the creators of the Eve doll. My mother created the doll, and she had to go away, so I'm taking over the company."
The actress explains that her character, Grace, has come to resent the holiday season because it reminds her of her mother spending time at work, instead of with her. "Eve comes back to life, advises me through my own personal trauma and emotions, and helps me save the company."
Raisa reveals that she was a massive fan of the original film and is thrilled to continue its legacy. "When I was 12 years old, I was a huge fan of Life-Size. The idea of having a doll come to life was like a dream come true," she says.
But now, her dream come true is being able to add to the story that meant so much to her. "I could have never believed that I would someday be working with Tyra Banks on the sequel to one of my favorite movies. Working alongside her and getting to be a role model for young audiences is an honor."
See Also
What can't Eve do?
Raisa won't comment on a rumored Lindsay Lohan cameo, but she does confirm that Life-Size 2 is packed with playful nods to the original film.
"We have a brunch scene when Eve comes back to life, and there is an original Life-Size moment that happens," Raisa says. "I just couldn't stop laughing!"
Life-Size 2: A Christmas Eve, Sunday, December 2, 9/8c, Freeform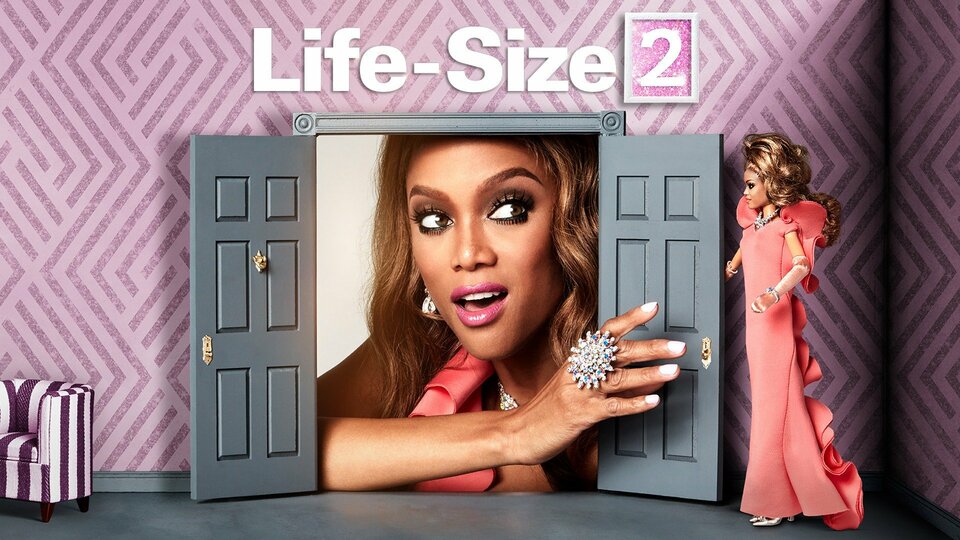 Powered by