What's Worth Watching: 'Carol King', 'Love', 'Pet Talk' and more for Friday, Feb. 19 & Saturday, Feb. 20
Carole King: Natural Woman (Friday, 9/8c, PBS, check local listings at pbs.org): On the occasion of the 45th anniversary of her landmark Tapestry album, Carole King reflects on her life and career—also the basis for the Tony-winning Broadway hit musical Beautiful—in an American Masters documentary that features home movies and unseen performances, providing a candid and personal portrait of a woman who made our earth move with her music.
Love (Friday, Netflix): Attention, Judd Apatow/Freaks and Geeks fans. If you ever wondered what would happen if one of those lovable dweebs hooked up with a freaky rebel, this more-bitter-than-sweet 10-episode rom-com is for you. Gillian Jacobs (Community) and co-creator Paul Rust star as self-destructive L.A. train-wrecks—he has no game, she's sick of the game—who somehow find each other amid a series of ill-timed texts and ambivalent dates. You'll root for them, but you also may want to strangle them.
Pet Talk (Friday, 10/9c, Nat Geo WILD): Calling Tracy Morgan as Brian Fellow! Billed as the first prime-time talk show dedicated to animal-loving pet owners, Pet's talkers include a wildlife expert (David Mizejewski), a veterinarian (Courtney Campbell) and a general practitioner (Tina Olivieri)—with field reports from Andre Millan, son of Cesar 911's Cesar Millan. By no coincidence, Cesar 911 returns an hour earlier (9/8c) for a third season, with Cesar consulting Jerry Seinfeld and wife Jessica about their exciting dachshunds Jose and Foxy.
Pregnant at 17 (Saturday, 8/7c, Lifetime): C'mon. We didn't really need to tell you this was a Lifetime movie, did we?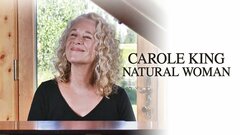 Powered by