What's Worth Watching: 'Broad City', 'American Crime', 'Survivor' and more for Wednesday, February 17
Broad City (10/9c, Comedy Central): No matter where Abbi Jacobson and Ilana Glazer go, be it a trendy art gallery or a here-and-gone pop-up store, hilarious chaos follows. Nothing has changed as a rollicking third season of this bawdy buddy comedy gets underway, finding Ilana wearing a belt of chains that she can't unlock—the key has fallen down a grate, just one of many urban calamities these brazen bohemians endure. Abbi's got her own problems, including a security tag on her new top that she can't remove without peril. A runaway Port-o-Potty is a fitting symbol for a scatological farce that's pungently funny.
American Crime (10/9c, ABC): A palpable sense of dread and inevitable tragedy looms over this pivotal and disturbing episode in a devastating season, as a broken Taylor (Connor Jessup, heartbreaking) reels from the latest attack and is further shattered when he discovers his mom, Anne (Lili Taylor), has become a victim as well when her damaging medical history is leaked online. You empathize with these deeply damaged characters, including Eric (Joey Pollari), who continues to look for affection in all the wrong places. And you fear that the worst will happen, in part because you're not quite sure what that "worst" will be, but you know it's going to be awful. And it is.
Survivor (8/7c, CBS): The enduring reality competition is back for a remarkable 32nd edition, dividing the tribes once more into "Brains vs. Brawn vs. Beauty" in a 90-minute opener. The network teases this season, set on a Cambodian island, as among the most physically grueling ever.
American Idol (8/7c, Fox): The second group of 12 semi-finalists takes the stage before Thursday's cut. Early favorites from this dozen include two 15-year-olds, the stunning Tristan McIntosh (whose military mother cheers her on) and adorable Lee Jean, plus sassy hairdresser Shelbie Z and the dynamic, yet perhaps insincerely insecure, Dalton Rapattoni. The live shows are only a week away.
Inside Wednesday TV: Another rite of passage on ABC's The Middle (8/7c), as the parents take Brick (Atticus Shaffer) to see his first movie inside an actual theater—an experience spoiled when Brick sees a trailer for a movie based on his beloved Planet Nowhere books, and the superfan is not amused. … On The CW's Arrow (8/7c), the team faces a new attack from HIVE, stirring up personal turmoil amid the preparations. … PBS digs deep into the past, as Nature presents Raising the Dinosaur Giant (8/7c, check local listings at pbs.org), documenting a dig in Argentina that unearthed a new species of giant plant-eating titanosaurs, including the largest dinosaur bone on record. An hour later, on Nova: Iceman Reborn (9/8c, check local listings at pbs.org), the series revisits the ancient mummy known as Otzi the Iceman, featured in a 2012 Nova film, for new evidence that could shed light on the dawn of civilization in Europe. … There's a showdown on USA's Suits (10/9c) between Mike (Patrick J. Adams) and Harvey (Gabriel Macht) over which of them will represent Mike in the upcoming trial. You'd think a man with Mike's memory would remember what they say about only fools representing themselves in court.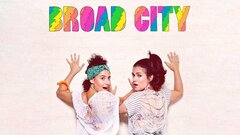 Powered by