'The Fix': Marcia Clark Tells Us What to Expect From Her Series Starring Robin Tunney
Gone are the days when Marcia Clark was only known as the gutsy lead prosecutor for the 1994 OJ Simpson murder trial.
She's since climbed to the top of bestseller lists as the writer of seven crime fiction novels, including 2016's Blood Defense, a #1 Amazon bestseller, and Moral Defense, which made the Wall Street Journal bestseller list. Now, she's taking her expertise in the courtroom to television — this year, she hosted Marcia Clark Investigates the First 48 on A&E, and in 2019, ABC will debut her scripted legal drama The Fix, which she co-created and co-writes.
See Also
Clark talks with us about her new A&E series, which she considers 'a mission, not just a show.'
Much is still under wraps about the forthcoming series, but we rounded up key points that have been released — and got Clark herself to answer a few burning questions!
Robin Tunney toplines The Fix
Tunney, known for her roles in films like The Craft and TV series like CBS' The Mentalist, will play former prosecutor Maya Travis on the series, which also stars Adewale Akinnuoye-Agbaje (Lost) and Scott Cohen (The 10th Kingdom). Akinnuoye-Agbaje will portray Steven "Sevvy" Johnson, a charming Oscar-winning actor accused of murdering his wife and another woman. Cohen co-stars as Ezra Wolf, Sevvy's arrogant defense lawyer.
The series centers on Sevvy's murder case and its aftermath
The series, which is described as "part legal thriller, part confessional, and part revenge fantasy," centers on Travis, who, after losing the biggest case of her career and being shredded by the media, has left Los Angeles for a quiet life in rural Oregon. Eight years after her devastating defeat, the killer strikes again, forcing Maya to return to L.A. to confront him one more time. Maya is left with the decision to either continue to play by the rules, or send them to the wayside and do whatever it takes to get Sevvy behind bars, once and for all.
Maya Travis is not Marcia Clark
The plot may sound, in many ways, similar to an experience that Clark had as a prosecutor, but if you are looking to learn more about the real-life lawyer from the series, don't get your hopes up.
"Though Maya Travis and I share an 'origin story' and a devotion to justice, she really isn't me. I'm sorry, but you won't learn anything new about me personally," Clark tells TV Insider, adding, "The Fix is a totally fictional imagining of what might happen if the killer who got away with murder the first time winds up charged with murder again — and the prosecutor who lost the first trial comes back to try and bring him to justice this time."
See Also
Choose among 11 series, from 'Gotham' to 'Brooklyn Nine-Nine.'
The show takes place mostly outside of the courtroom
"We don't spend much time in the courtroom," Clark continues. "We like to say it's a law show that isn't about the law. It's about the people on both sides of the case and what goes on behind the scenes. So we go home with the prosecutors and everyone on the defense side. It's a soapy, serialized roller coaster of a show that has cliff hangers at the end of every episode. And we promise that by the end of the season you will find out whodunnit!"
Clark is there for every step of the process
The duties of co-creator, co-producer and co-writer have kept Clark pretty busy. "I love every part of writing and producing," she tells us. "Creating the characters, the stories, getting to work with fabulous show runners and co-creators Liz Craft and Sarah Fain and our incredible writing staff… It's the gift of a lifetime. There is no such thing as a typical day. Every day is filled with… everything. Breaking stories in the writer's room, casting, writing, going to the set — the days are packed from morning to night. And I love it all!"
The Fix, Series Premiere, 2019, ABC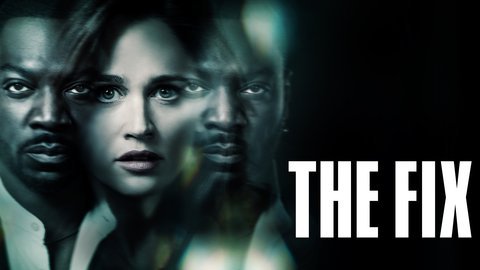 The Fix
where to stream
Powered by