NBC Greenlights Maya Rudolph-Martin Short Variety Show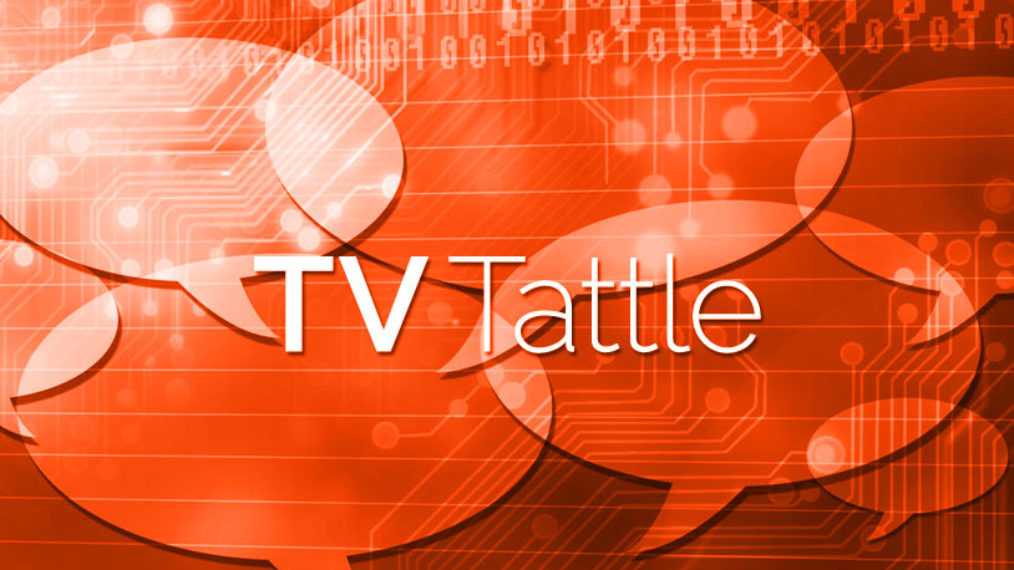 Lorne Michaels is producing what is tentatively being titled Maya and Marty in Manhattan, which comes two years after Michaels produced the one-off The Maya Rudolph Show for NBC in May 2014. Details of the variety show haven't been hammered out, but it's expected to premiere after this season is over, in late May.
Deadline also reports that co-creator Mark Frost's 90-year-old dad, Warren, will reprise his role as Dr. Will Hayward.
"Listen," the Last Week Tonight host says, "Valentine's Day, as I think we all know, is a nightmare. It is a human emotional minefield. And the safest way to deal with a minefield is not to engage with it at all. Therefore, I will make the pitch that you are actually safer just watching our show than trying to book a restaurant, which is probably already full. It's already too late. If you're still wondering what to do for Valentine's Day, it's already too late. So go in the other direction and watch the least romantic television show currently available." PLUS: Oliver calls "virality a completely unintended byproduct of the show."
Maron said on his WTF podcast he doesn't expect his IFC comedy to return for a fifth season.
A Brooklyn filmmaker has erased Cosby entirely from his show.
"You don't think you're going to have to come up with 12 years of devastating things happening to one character," she said on the Grey's Anatomy podcast. "However, I look at the news every day and read newspapers online, and people have had some pretty unfortunate series of events happen to them in life. Things that you never think would happen. People being at two different mass shootings. Random, weird things do happen. Earth is quite an interesting place. So we can always suspend our disbelief enough to be able to tell some story and learn some lessons."
The rapper didn't say a word in his promos with Melissa McCarthy and Taran Killam.
The president brought Ellen to tears saying: "Changing hearts and minds, I don't think anyone has been as influential as you on that. I really mean it. That's true."
Ansari and Master of None co-star Eric Wareheim "starred" in Big Bud Lil Bud.
"I'm not even sure what to say. I'm more shocked by this than anyone," says Skupin in a statement, adding: "I have never, ever hurt a child in any way — not as alleged and not ever."
Sudeikis says if the vice president had run for president, he would likely have returned to SNL. Sudeikis, who met Biden late last year, says: "This was my first time meeting him, and I was like, 'Hey, you don't have to tell everybody, but you should let me know, you kind have my career at SNL in your hands.' And he was like, 'Oh that's right I do, don't I?'"
"Oh my God, I just feel pressure! People don't like to talk about race," says B.J. Britt. He adds: "I'm very excited and very stoked to be able to play a character that's going to speak to a lot of people. It's going to make you think."
Watch the trailer for the updated version of the 1987 Elisabeth Shue film, starring Sabrina Carpenter and Sofia Carson.
Sunday's special will showcase the best of Fallon.
"I can't tell you how many episodes. I mean, just a ton," says Jerry Dunn, who was tasked with recreating the original set.
Sure, Bee has a week to work on her show, says Sara Stewart, "but her energy and feminist perspective make Full Frontal feel like something newer and better than the diminished Daily Show."
Glau and Nathan Fillion reunite on the Mach 7 episode.
Luke's daughter is still a polarizing figure.
The two-hour special will look back at the past 14 years of Bachelors and Bachelorettes.
Says Mooney: "I almost think it's helpful if a sketch is cut for time in the sense that it becomes this rarity of sorts, this obscure thing where people say "oh this is a sketch they wouldn't show on TV."
The university that houses the Game of Thrones author's writings will present him with an honorary degree.
The Wheel of Fortune star says she urged Hugh Hefner not to put her on the 1987 cover of the men's magazine.
Awkward will kick off its final season and Faking It will begin Season 3 on March 15.
The 52-year-old actor's license has been suspended for four years.
As i09 notes, it's a rare Syfy pilot that's not based on existing book, comic or movie.
The late legendary blues man is celebrated tonight with his own wards.
Following the "Is Glenn dead?" controversy, the AMC series needed to redeem itself. "Fortunately," says Brian Lowry, "the show comes roaring back (on Valentine's Day, no less) out of its midseason break — operating on multiple fronts with various characters, and a sustained level of tension that has become its hallmark. Throw in a couple of particularly jarring moments, and even for those of us who engaged in a fair amount of grumbling about the sixth season's opening salvo, that's a good, adrenaline-filled way to kick off its bifurcated run's second half." PLUS: Robert Kirkman says "bad things are going to happen," how Sarah Wayne Callies saved Carol, this may be the season where Walking Dead finally goes too far, what to expect with the time jump, and Steven Yeun what happened to Glenn.
The Martin Scorsese-Mick Jagger-Terence Winter series switches back and forth between its influences, says Alan Sepinwall. "Here's a burst of Sopranos, then a shot of Mad Men, followed by a gorgeous Scorsese camera move." He adds that "this plays at times like Scorsese doing a cover band performance of himself. It's great to have Scorsese himself filming (Bobby) Cannavale doing a line of coke off a car's rearview mirror, but hasn't he gone down this particular seedy alley a time or twelve already?" PLUS: Vinyl bogs down in formulaic plot lines as it gives less time to the music, it is visually stunning yet ultimately empty, Vinyl is a compelling idea in search of a compelling story, it feels like the HBO-iest show the network has ever made — and that's a good thing, it proves addictive despite its "bellicose male bullsh*t," it's an office drama masquerading as a music show, Scorsese directed a bloated pilot that lacks energy and personality, its biggest flaw is that the music doesn't feel important, and Vinyl is "creatively audacious — a ridiculously exciting visual ode to the fist-pumping power of music."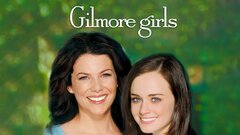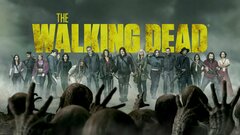 Vinyl
where to stream