'Bachelor' Stars Arie Luyendyk Jr. & Lauren Burnham Expecting First Child
Season 20 Bachelor star Arie Luyendyk Jr. and his fiancée, Lauren Burnham, are pregnant with their first child, due in June 2019.
The two reality TV stars revealed the news to Us Weekly just months before they are expected to wed in Maui, Hawaii, on January 12, 2019.
"I kind of had a feeling that I might be pregnant. So my friend insisted on bringing a pregnancy test over," Burnham revealed. "Arie came out with the test in his hand and tears in his eyes. He was like, 'You're pregnant!'"
Burnham took six more tests to make sure the results were correct. Luyendyk Jr. added, "We weren't trying, but we are so excited. It's going to be a whole new chapter in our lives."
The couple, who bought their first home together in Phoenix in April of this year, are happy they're expanding their family beyond having two dogs, Bastain and Dallas — though the past few weeks haven't been easy for Burnham.
See Also
Plus, what they're requirements would be if ABC filmed their 'I dos.'
"October was miserable. I had really bad morning sickness and barely left the house," she shared with Us. "But over the last week I've started feeling a lot better, so it's nice to have my energy back," she admitted.
Luyendyk Jr. and Burnham found each other on one of the most controversial Bachelor seasons to date. Luyendyk Jr. originally proposed to contestant Becca Kufrin but then broke up with her because he still had feelings for Burnham.
Kufrin went on to become the next Bachelorette star and got engaged to finalist Garrett Yrigoyen in August on the show.
This isn't the first time Luyendyk Jr. and Burnham have announced they were pregnant. As an April Fool's joke, they tweeted they were expecting, but were hit with criticism because many women who struggle with fertility felt the joke was in poor taste and offensive.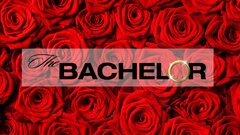 Powered by