A Health Crisis on 'Manifest,' a Professional Reckoning for 'Bull,' a 'Full Frontal' Midterm Preview
A critical checklist of notable Monday TV:
Manifest (10/9c, NBC): You'd think there'd be some sort of social-media equivalent of a phone tree keeping all of the passengers of mysterious Flight 828 connected. But when little Cal (Jack Messina) develops a sudden and dangerous fever, dad Ben (Josh Dallas) and aunt Michaela (Melissa Roxburgh) race the clock to find a missing passenger who they believe could be the key to curing the sick lad.
See Also
The mystery drama's freshman season will now have 16 total episodes.
Bull (10/9c, CBS): Bull's (Michael Weatherly) typically cocky confidence is shaken over a new client, whom he recalls as a psychiatric patient from his former private practice, which he closed to start his thriving TAC (Trial Analysis Corporation) business. She's on trial for killing her brother, but has no memory of the act because of her mental condition, prompting Bull and Benny (Freddy Rodriguez) to enter a "Not Guilty by Reason of Insanity" plea and seek jurors with an open mind about mental illness.
See Also
The psychologist is back to work after surviving a heart attack.
Full Frontal with Samantha Bee (10:30/9:30c, TBS): On the eve of the midterm elections, the outspoken Bee presents a bonus episode with the main purpose of encouraging viewers to vote, which despite Bee's inclination is no laughing matter. The show's trivia-game app "This Is Not a Game: The Game," which promotes civic engagement, has resulted in more than 126,000 players signing up for voter registration information and voting reminders. Every little bit helps. (A regular edition of Full Frontal airs Wednesday, recapping the election results.)
See Also
After the success of live TV versions of such Broadway musicals as 'Grease' and 'Jesus Christ Superstar,' more are coming.
Inside Monday TV: An intriguing streaming import from Acorn TV: the six-part Swedish crime drama The Simple Heist, about two financially embattled women nearing retirement who plot to rob the main branch of the Stockholm Bank. (What's Swedish for Thelma & Louise?)… The remaining contestants on ABC's Dancing With the Stars (8/7c) get live accompaniment on "Country Night" from singers Lauren Alaina, Chris Janson, Carly Pearce, Cole Swindell and CMA-nominated group LANCO… The troubling Independent Lens documentary Dawnland (10/9c, PBS, check local listings at pbs.org) reveals the little-known practice of child removal from Native American communities as part of child-welfare programs. A Truth and Reconciliation Commission in Maine investigated the issue, gathering testimony that forms the basis of the film.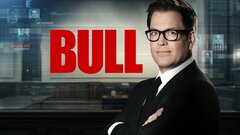 Bull
where to stream