'AHS: Apocalypse': Looking Back at This Season's Return to 'Fine, Freaky Form' Ahead of the Finale
It's the end of the world, and we really do feel fine about American Horror Story. After a couple of goodish but not must-see editions, the Ryan Murphy anthology has returned to fine, freaky form in its eighth installment.
By mashing up AHS's first arc, Murder House, with Season 3's stylish Coven, Apocalypse's tale of Armageddon, an underground bunker and the Antichrist has united several of the show's many links to make all of the jolts, tear-jerking (wink-wink) and rubber suits worth our collective case of the willies.
Sure, it's still an over-the-top serial that goes for baroque when restrained suspense might inspire more actual scares. But Murphy's refusal to give us what we expect has led to unanticipated thrills as returning characters — including Connie Britton, Dylan McDermott and Taissa Farmiga's ghostly Harmon family from Season 1 and Frances Conroy's Season 3 fashionista Myrtle Snow — interact with one another as well as Apocalypse's new faces.
We're even willing to ignore the fact that Emma Roberts's bitchy witch Madison didn't blink when she met Murder's Constance Langdon (Jessica Lange, back for one gloriously campy appearance) and Billie Dean Howard (Sarah Paulson). Wasn't it strange that these ladies were identical to a certain mother-daughter duo (played by the same actresses) who made Madison's life hell back in the Coven days?
On Wednesday, November 14 the season comes to a close and, like most things about this show, it's being kept under wraps. But if Murphy and his team can deliver as many unearthly delights as Apocalypse has so far, it will take at least four horsemen to keep us from the next round.
American Horror Story: Apocalypse, Season Finale, Wednesday, November 14, 10/9c, FX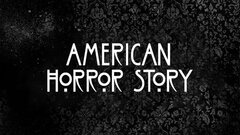 Powered by
Powered by