The CW's 'Legacies' Series Premiere: Is Landon Good or Bad?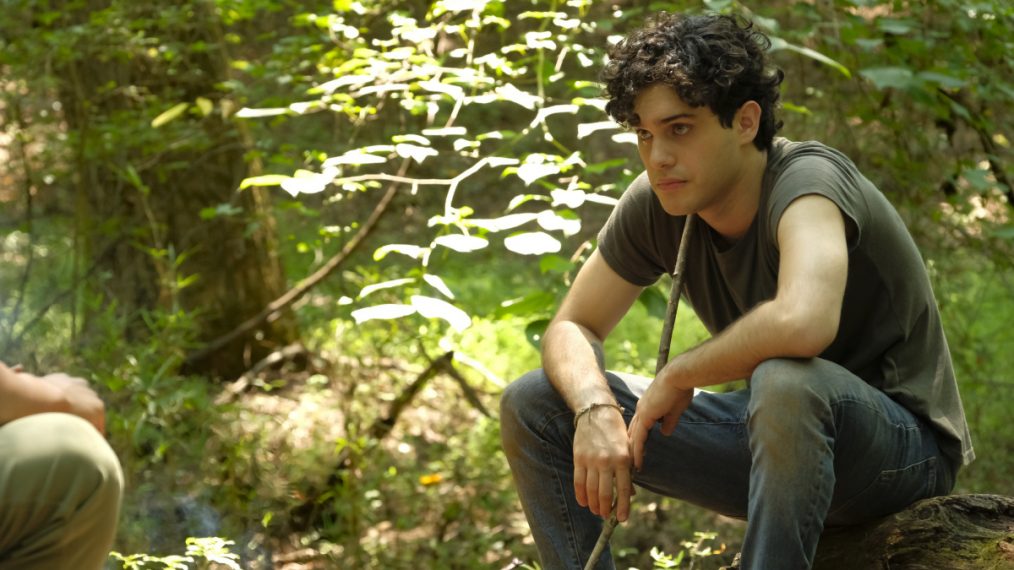 [Spoiler Alert: This article includes details about the series premiere of Legacies.]
The third series in The Vampire Diaries universe, Legacies, premiered last night and proved to be a perfect continuation of TVD mythology.
Legacies introduces the next generation of supernatural beings who seem to bring just has much drama, if not more, to the table.
See Also
'The door is wide open for any character still alive — or dead in dream sequences,' she hints.
Set at the Salvatore Boarding School for the Young and Gifted, run by TVD hero Alaric Saltzman (Matthew Davis), the new CW show follows Landon (Aria Shahghasemi) and Hope (Danielle Rose Russell) — the rebellious daughter of Klaus (Joseph Morgan) and Hayley (Phoebe Tonkin) — and other special students as they discover their powers, battle teen hormones, and try not to kill each other… or other innocent people.
Everyone seems to have a place at the school, except for Landon. He definitely has chemistry with Hope but is he even magical?
He's the foster brother of werewolf Rafael (Peyton Alex Smith), so not a lot is known about his background. But one thing is for sure… he's different.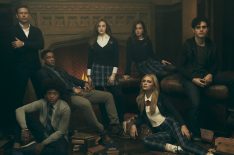 See Also
Will these young witches, vampires, and werewolves become the heroes or villains of the story?
Alaric & Co. tried to erase his memory of the school and get him off the grounds but it turned out he couldn't be compelled to forget… shocker.
While at the school, Landon also happened to swipe a magical dagger and while on his way out of Mystic Falls, caused an enormous bus explosion, which killed everyone — except for him.
So, is Landon the next baddie? Or he just a troubled good boy a la Stefan?
Fans shared their reactions to the spinoff series on social media and they're all in:
I'm watching the Legacies pilot and so far it's great. The private school vibe is so gossip girl.

— ashi (@moonlightashii) October 26, 2018
WOW…Congrats to @julieplec the @LegaciesW and everyone in front of and behind the camera for LEGACIES! @cwlegacies What an awesome show with the perfect mix of Story and Supernatural! Loved it! Here's to a long run!

— Glenn Farrington (@HaHaScribe) October 26, 2018
I'm watching the Legacies pilot and so far it's great. The private school vibe is so gossip girl.

— ashi (@moonlightashii) October 26, 2018
Thoroughly enjoying the #Legacies premiere. Good character writing. Down to earth, sexy, and a lot of fun. @cwlegacies

— Alex Elias (@Unknownfear) October 26, 2018
#Legacies is officially the best Pilot of the year.

— Jillian #SaveShadowhunters (@jillian_burkitt) October 26, 2018
I am already completely obsessed with this show, the cast is truly amazing and they all play their roles phenomenally! Thanks Julie! #Legacies

— chynna alexis (@chynnaaaa18) October 26, 2018
Legacies, Thursdays, 9/8c, The CW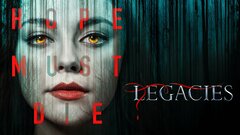 Powered by