Learn How to Make 'Holiday Baking Championship' Judge Duff Goldman's Gingerbread Cookies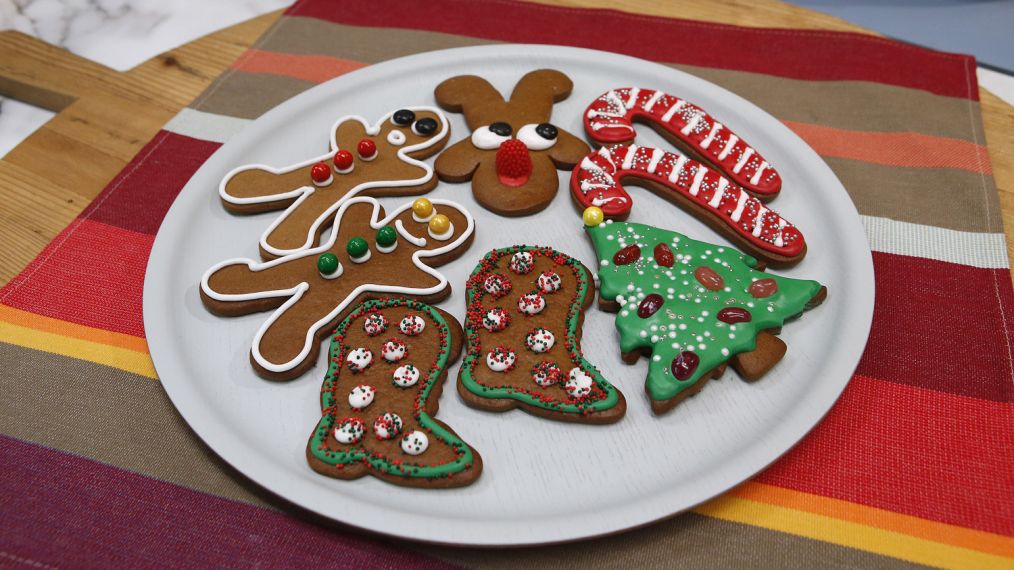 To mark the start of his festive kitchen-competition series, Holiday Baking Championship, judge Duff Goldman gives TV Guide Magazine his recipe for Gingerbread Cookies. Happy baking!
Cookie ingredients:
2 cups all-purpose flour, plus more for flouring a surface; 2 tsp. ground ginger; 11/2 tsp. ground cinnamon; 1/2 tsp. ground nutmeg; 1/4 tsp. baking soda; 1/4 tsp. ground cloves; 1/4 tsp. salt; 1 stick unsalted butter, softened; 1/3 cup lightly packed dark brown sugar; 1/3 cup molasses; 1 extra-large egg; nonstick cooking spray for parchment paper
Icing Ingredients:
4 cups powdered sugar; 3 extra-large egg whites (pasteurized); 3 drops lemon juice, plus more as needed; food coloring
Directions:
For cookies: In a bowl, combine flour, spices, baking soda, salt. In a larger bowl, beat butter and brown sugar with wooden spoon. Mix in molasses and egg until smooth; add flour mixture and mix well. Wrap dough in plastic wrap; refrigerate 1 to 2 hours. On floured surface, roll dough to 1/8-inch thickness. Freeze it flat on baking sheet for 30 minutes. Preheat oven to 350° F and line two baking sheets with parchment paper. Lightly spray paper with cooking spray. Using cookie cutters, stamp shapes in dough, then transfer to baking sheets. Bake 18 to 20 minutes. Let cool 10 minutes, then transfer to wire rack. For icing: Using stand mixer and whisk attachment, whip most of powdered sugar with egg whites and most of lemon juice. Whip until icing holds its shape and is bright white, 5 to 8 minutes. If too soft, add more sugar. If too stiff, add more lemon juice. Add coloring and whip until you have shade desired. Pipe icing onto cooled cookies.
Holiday Baking Championship, Season Premiere, Monday, Nov. 5, 9/8c, Food Network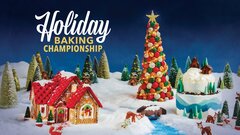 Powered by