Tastemakers: Alton Brown on What Sparked 'Good Eats: Reloaded' & Revisiting Old Recipes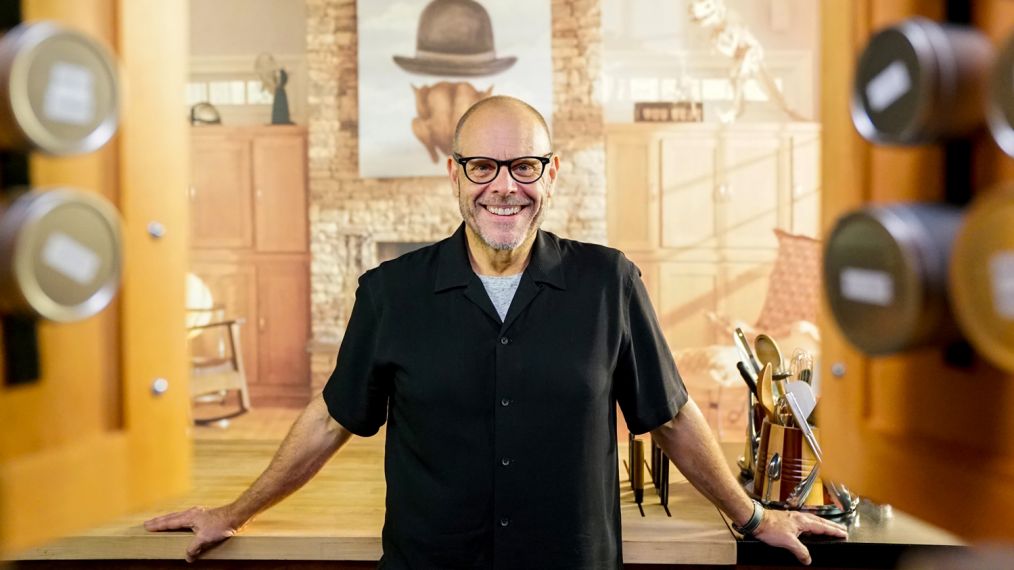 Long before it was considered cool to geek out over food, there was Alton Brown. In 1999, the unabashedly nerdy host unleashed his intellectual curiosity on the culinary world with Good Eats, a quirky series that brought its now-signature blend of science and humor into the kitchen. Over the course of 13 seasons, Brown — who became a Food Network fixture, appearing on other shows such as Chopped and Iron Chef America — developed a cult following as he systematically conquered countless tough-to-nail dishes and techniques.
It should come as no surprise, then, that Brown decided to keep tinkering with his own recipe. A reboot of Good Eats is currently in the works for next year. In the meantime, fans can get a taste with Cooking Channel's Good Eats: Reloaded, his effort to retrofit, upgrade and amend classic episodes (the October 29 installment features a do-over on fish and chips). Brown explains why he couldn't leave well enough alone.
What inspired you to monkey around with your past shows?
Alton Brown: I was cleaning out my DVR and started watching all these old episodes of Good Eats. Then I brought out the pad and started writing down things I wish I could change. I thought, "Holy smokes! I can't make new ones without updating the old ones first."
How did you decide which episodes were most deserving of a makeover?
It was hard! I wanted to reload the most problematic ones, like a show we'd done about fondue that I'd always hated. Or our first episode, which featured steak. I've learned a lot since that was shot! It was very meta for me to go in and talk to the old version of myself — especially since I used to look like a chubby cherub with a lot of hair.
Speaking of: You famously lost 50 pounds in 2009. Has that altered your approach to eating?
Actually, when I was at my thinnest, I realized, "I don't really like me like this very much!" I've put 25 pounds back on. Now I'm not going to stop myself from eating the things I really want. No one is going to want to take a picture of me at the beach, but I'm fine with that. We don't have to all look like Baywatch and get by on our abs!
When it comes to elusive recipes, are there any white whales still left on your list?
I just killed the white whale, on Reloaded: lemon meringue freaking pie. It's perfect now…and I never want to see it or eat it again!
Good Eats: Reloaded, Mondays, 9/8c, Cooking Channel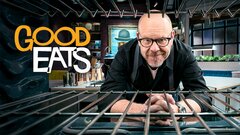 Powered by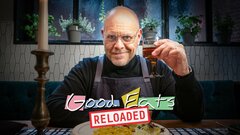 Powered by