Stephen Amell & Grant Gustin Swap Roles in Arrowverse Crossover Poster (PHOTO)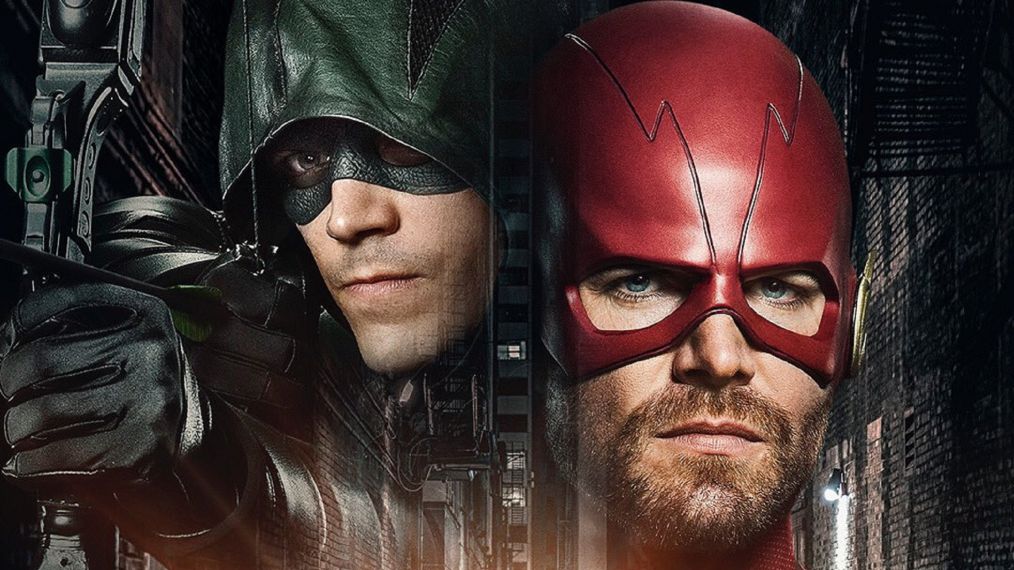 It appears as if the Arrowverse crossover is flipping the script for "Elseworlds" with the reveal of a new poster featuring The Flash's Grant Gustin and Arrow's Stephen Amell.
Shared via the actors' social media pages, the poster finds Barry Allen and Oliver Queen in a classic switcheroo situation as Gustin wears Queen's Arrow suit and Amell dons Allen's Flash suit. "My name is Barry Allen and I am the fastest man alive," Amell captioned the poster on Twitter before following the sentiment with another statement. "This is real, btw," he wrote. "I'm in the Flash suit while I type this."
This is real, btw. I'm in the Flash suit while I type this.

— Stephen Amell (@StephenAmell) October 16, 2018
Gustin captioned his post of the image with, "….Wut? (ALERT: This is not fan art)," via Instagram.
The reveal also includes the Crossover's title "Elseworlds" which certainly implies some crazy multiverse happenings. Previous posts of Tyler Hoechlin in a black Superman suit only fuel that argument more, as well as the poster's tagline "Destiny Will Be Rewritten."
See Also
We'll also see Batwoman for the first time.
There's no sign of Melissa Benoist's Supergirl in these promo photos, but the crossover event will include that series in addition to The Flash and Arrow. And the poster isn't the only thing these actors have been sharing! Gustin and Amell also posted photos together wearing the same biker-type outfit… whatever that means?
View this post on Instagram
"'The What? The Twister Sisters??'" Gustin captioned the image on his Instagram account. Meanwhile, Amell captioned his, "Barry and Oliver have really gone next level friendship wise."
See Also
It's a shame trolls ran Rose off of social media, because this look is sure to win her some new fans.
All this teasing is sure to drive fans crazy. Luckily, it isn't too long of a wait as the event begins Sunday, December 9!
Arrow Crossover, Premieres, Sunday, December 9, 8/7c, The CW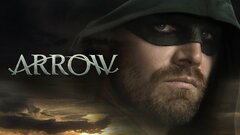 Arrow
where to stream
Powered by
Powered by