'Transparent' to End Series With Movie-Length Musical Episode
Transparent is going to end its fifth and final season on a high note.
The Emmy-winning Amazon Prime series will wrap up with a musical episode, according to creator Jill Soloway. She told The New York Times, "It will hopefully feel like Jesus Christ Superstar mixed with La La Land mixed with Flight of the Conchords with something more Jewish thrown in — a little Yentl."
See Also
Plus, History Channel axes 'Six,' 'UnREAL' ends, and more.
Soloway is working on the reported two-hour long episode with sister Faith and trans actress Shakina Nayfack. The final season will debut in fall 2019.
The show made headlines this year when sexual harassment allegations were made against its star, Jeffrey Tambor, by fellow Transparent actress Trace Lysette and Tambor's assistant Van Barnes.
Tambor played the family's transgender matriarch Maura Pfefferman and was fired after an internal investigation conducted at Amazon Studios.
Soloway said of the claims: "I have great respect and admiration for Van Barnes and Trace Lysette, whose courage in speaking out about their experience on Transparent is an example of the leadership this moment in our culture requires. We are grateful to the many trans people who have supported our vision for Transparent since its inception and remain heartbroken about the pain and mistrust their experience has generated in our community.
"We are taking definitive action to ensure our workplace respects the safety and dignity of every individual, and are taking steps to heal as a family," she concluded.
Transparent, Season 5, Fall 2019, Amazon Prime Video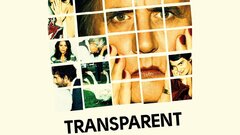 Powered by