What Happened to Betty? Plus, 4 More Wild 'Riverdale' Premiere Moments
The Season 3 premiere of Riverdale was full of jaw-droppers, including: a strange entity, cults, and much more.
Below, we're breaking down those crazy moments and questions raised in the first episode. We also consider how they will set the path for Archie (KJ Apa), Jughead (Cole Sprouse), Betty (Lili Reinhart), Veronica (Camila Mendes) and the rest of the gang for the rest of the season.
Betty's Seizure
A lot has happened since we last saw Betty Cooper — she worked a summer law internship, helped with Archie's case, and worked on coping with the fact that her father is a killer. While Alice (Mädchen Amick) has turned to Polly's (Tiera Skovbye) cult-y farm people to get over Hal's Black Hood reveal, Betty claims she's been journaling and meeting with a therapist named Doctor Glass to help her move on.
But, as Alice and Polly soon find out, Betty's been filling Adderall prescriptions without seeing a doctor and they're worried. So could that be the cause of Betty's sudden collapse and ensuing seizure? Or was it the sight (or hallucination?) of her mother and Polly holding the twins over a fire in some sort of sacrificial ritual? And is this a side effect of the meds or is something shady going on? We've got to know.
Jughead's Creepy Discovery
Throughout the episode, Dilton (Major Curda) seems to be stalking Jughead, ultimately showing up at the Jones' door and telling Jug about some gargoyle creature. Huh? When Jughead returns home after Archie's trial, he discovers a map left behind by Dilton featuring a creepy drawing of that creature he'd described, as well as some strange red symbols.
Using his detective skills, Jughead tracks down Dilton and Ben (Moses Thiessen) at a shrine, where they're bent over shirtless with cuts in the shapes of those symbols on their back. The two boys had also consumed some blue substance, and Jughead cries out for help. Will they get it? And is this spooky shrine at all connected to the farm people Polly's invited into town to help Alice? They both have cult-like qualities…
Archie's Defense
We find out in the premiere that Archie's mom Mary Andrews (Molly Ringwald) is serving as his defense lawyer. And while, sure, Mary's a legitimate lawyer, there's a clear conflict of interest. Are Riverdale's laws not the same as our own? Is this a TV thing? Not to mention, Archie is roaming free throughout the courthouse without any apparent supervision. Are they not worried he'll make a run for it?
Cheryl's Hell-Raising
In an epic moment during the premiere, Cheryl (Madelaine Petsch) takes her bow and arrow skills on the road, providing backup for Jughead and other Serpents entering the South Side to rescue Hot Dog. When the Ghoulies start threatening Jughead, Cheryl takes aim and fires her shot as the serpents' best-kept secret. "Told you I was in the mood for some hell raising," she says aloud after she shoots.
Evil Hiram
Archie's going to jail because Hiram (Mark Consuelos) framed him for murder, and even when his daughter begged for him to tell the truth, he refused to help. In a heated argument with Veronica, he reveals he did this to punish her for not being loyal to the family. Hiram made this list because he seems to keep one-upping himself when it comes to being horrible. Will he have a change of heart after Veronica told him he no longer has a daughter? Time will tell.
Regardless of who your favorite character is or what storyline you're most vested in, there's plenty to look forward to in Season 3 of Riverdale and it's only the beginning.
Riverdale, Wednesdays, 8/7c, The CW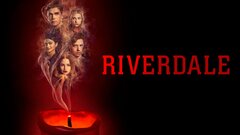 Powered by