'Chicago P.D.'s Anne Heche Teases What's Ahead for Her New Character
From moment one — when she dressed down the Intelligence Unit's indomitable Sgt. Hank Voight (Jason Beghe) for dispatching the man responsible for fellow cop Olinsky's (Elias Koteas) death — CPD Deputy Superintendent Kate Brennan (Anne Heche) has clearly been in charge.
"She's not a bad person, but very determined," says Heche of the ambitious character she calls "one of the most powerful women in Chicago."
See Also
We break down what's next for these characters.
The TV vet (Hung, Men in Trees), who spent her high school years in the Windy City, admits, "I always wanted to be part of the Dick Wolf family." Now she gets her seat at the prolific executive producer's table in a recurring role. Here's more:
Squad-Room Power Play
Cleaning up the force is the first step toward Brennan's goal of running the department. "She believes she's doing what's right for the city," says Heche, who enjoys playing the grudging accord between Brennan and Voight, an "old-school white cop with a bad reputation." As for the stint she and Beghe had as husband and wife on Everwood, she adds, "I think people enjoy watching us together."
Mentor On A Mission
While Intelligence cop Kim Burgess (Marina Squerciati) values Brennan as a role model, tonight's episode tests their tenuous bond. At Brennan's behest, Burgess takes the teen daughter of a prominent pastor on a ride-along — and runs into a shoot-out! "A mistake is made, and somebody needs to pay for it," says Heche. The event lands Burgess in the crossfire between her new mentor and Voight, her longtime boss. And, warns Heche, "Personal feelings are not Brennan's priority."
Chicago P.D., Wednesdays, 10/9c, NBC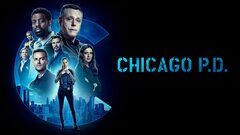 Powered by