What's Next After That 'Chicago P.D.' Shocking Hookup?
[Warning: The below contains spoilers for Season 6, Episode 3 of Chicago P.D.]
Chicago P.D. fans need to start working on a new 'ship name because two characters just hooked up on the police procedural that none of us saw coming.
We're talking about when the episode and intelligence unit detectives Adam Ruzek (Patrick John Flueger) and Hailey Upton (Tracy Spiridakos) were in bed together!
See Also
Plus, find out more about all of the crossover action going on Wednesday nights.
"So, how do you want to play this?" Ruzek asked as he find his pants.
"Low-key," said Hailey, clearly trying to pretend it didn't just happen. Plus, she's not the type of character to talk about her feelings all day long.
Later on, over a game of pool, Hailey brought up Ruzek's past relationship with another detective — Kim Burgess (Marina Squerciati). The two were once engaged but broke it off and Ruzek explained that they had a lot of issues but are over it and just friends now.
He added that he thinks he and Hailey should keep up whatever this thing is between them. "I will do whatever you want to do. It's up to you," he said. And it's clear she wanted to keep hooking up, too.
Oops, they did it again. #ChicagoPD pic.twitter.com/82XmMjM4Um

— Chicago P.D. (@NBCChicagoPD) October 11, 2018
So, does this mean "Burzek" is over? Fans have been waiting patiently for them to get back together. Squerciati told Us Weekly, "I think it will be interesting. I still think my character and Ruzek will end up together. So I look it at this way: 'OK, you go to do thing your thing, Adam, and then come back to me.'"
She actually thinks Hailey is a better match with Halstead (Jesse Lee Soffer). "You'll see in Episode 6, there is some tension between them," Squerciati teased of the two characters. "I think that they're endgame."
Fans had a few things to say on social media:
Don't know what to tell ya! 🤷‍♂️ @trspiridakos #ChicagoPD https://t.co/xg0V3PIrH6

— Jesse Lee Soffer (@jesseleesoffer) October 11, 2018
This is the family that they destroyed, writers. #ChicagoPD #burzek pic.twitter.com/htrCELO5yG

— a (@pdxburzek) October 11, 2018
my facial expression throughout every Upton and Ruzek scene #chicagopd pic.twitter.com/xBeQaIRFqa

— 😍 (@onechicago_) October 11, 2018
When Burgess and Atwater gonna hook up? Atwater can't get lady friend?#ChicagoPD

— Rob Turner (@KINGTURNER007) October 11, 2018
UPTON AND RUZEK!!!!!!!!!!!!!!!!! WHAT!!!!!!!!!!!!!!!!!!!! #ChicagoPD #OneChicago @NBCChicagoPD pic.twitter.com/ZmYalRMEDf

— Kate Garrow (@GarrowKate) October 11, 2018
Chicago P.D., Wednesdays, 10/9c, NBC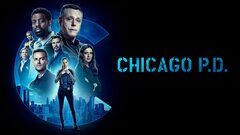 Powered by