'Supernatural' Halloween Preview: Dean Faces His 'Childhood Nightmare Hero'
A Nightmare on Elm Street. Friday the 13th. In its November 1 episode, "Mint Condition," Supernatural harks back to the bloodfests of the '80s.
See Also
Jensen Ackles, Jared Padalecki, and Misha Collins answer fan queries, talk character relationships, and more.
While Sam (Padalecki) has zero interest in Halloween, his brother, Dean (Ackles), worships the spooky holiday — especially as seen onscreen. "Dean is a big fan of an old [fictional] slasher flick called All Saints' Day," says Ackles. "This Halloween, he'll get a chance to face one of his childhood nightmare heroes."
The villain in question is "The Hatchet Man" — or, in this case, a possessed, life-size version of the baddie — who has an ax to grind with a klepto clerk at a collectibles shop.
As the killer toy declares: "It's time to slice and dice!"
Supernatural, "Mint Condition," Thursday, November 1, 8/7c, The CW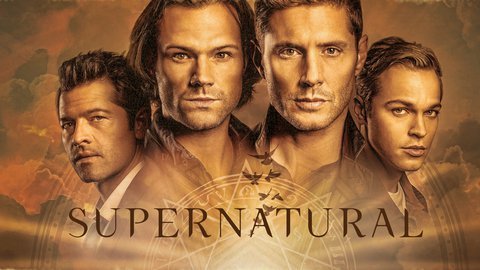 Powered by