'NCIS: New Orleans' Producer Brad Kern Fired by CBS Amid Abuse Accusations
Brad Kern, who was once the showrunner of NCIS: New Orleans, has been fired by CBS amid claims of abuse.
He was suspended from this position two months ago and his termination was made official on Monday, according to The Hollywood Reporter. This was the third time he was under investigation for his allegedly abusive behavior.
"We have ended Brad Kern's role as consulting producer on NCIS: New Orleans and his overall deal with the studio," a spokesperson for CBS Television Studios revealed in a statement.
Kern started as showrunner in early 2016, but in December 2017 it was revealed that multiple complaints were made to HR at CBS regarding Kern's behavior. Multiple co-workers reported that Kern was belittling women — including bullying a nursing mother — and made racially insensitive remarks, among other issues. During this time period, he was demoted to consulting producer.
After Kern went through his first two initial investigations for misconduct issues, the producer was forced to complete six months of sensitivity training/counseling.
His firing comes on the heels of Leslie Moonves' ousting as CBS CEO and Chairman after The New Yorker and Ronan Farrow broke multiple stories accusing the TV powerhouse of sexual harassment and assault.
Jeff Fager, the now-former executive producer of 60 Minutes, also left the network after accusations of sexual harassment and enabling an unsafe work environment.
More details to come.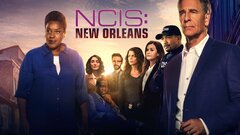 Powered by