Will There Be a Second Season of Netflix's 'Maniac'?
[Warning: The below contains spoilers for the Netflix limited series Maniac]
Netflix's latest series Maniac brings viewers on a fantastical journey through the minds of drug-trial participants, played by Jonah Hill and Emma Stone.
Both dealing with their own mental health battles, Owen (Hill) — the son of a wealthy family in which he doesn't quite fit — suffers from schizophrenic episodes and Annie is a drug addict devastated by the death of her younger sister. While Owen qualifies for an experimental trial at Neberdine Pharmaceuticals, Annie's lead there by her addiction and essentially bribes her way in.
Ultimately, viewers are transported through multiple realities as the test subjects experience each phase of the trial. Throughout the series, the question of what draws Owen and Annie together repeatedly during the trial can't really be answered. Sally Field's character Dr. Greta Mantleray coins it as a kind of cosmic connection.
But could that cosmic connection extend beyond this 10-episode stint? Fans of director Cary Joji Fukunaga's work know he's created great content for Netflix in the past with Beasts of No Nation, and he impressed with HBO's True Detective. Could he keep creating impressive content like this for Maniac?
"No. This was always planned as a limited series, and I think that's another reason why we had the freedom to have a more hopeful ending," producer Patrick Somerville tells The Hollywood Reporter. "A lot of times on TV, you have to throw your characters into distress again near the end to buy the next season, and we don't have to do that."
That happy ending Somerville's referring to? Well, for those who haven't had time to catch the episodes, it's worth knowing that Owen and Annie end their story in a better place than they began.
"It is a tremendous amount of energy and imagination to just to make a new show, and so you do have this feeling of wanting to hold on and keep using it, because there's so much imagination in there," Somerville continues, "but I think part of why Maniac had that improvisational feeling along the way was knowing that this is it. Let's do it now, because this is what Maniac is."
So while that may be disappointing for fans to hear, they at least were given a satisfying conclusion — a tidy end to a wild story. Plus, with a show as densely packed as Maniac, a re-watch is certainly worthwhile.
Maniac, Streaming now, Netflix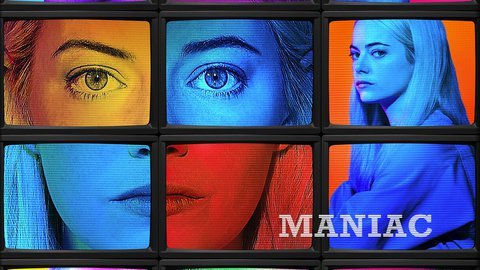 Maniac
where to stream
Powered by