How Will 'Elementary' Follow Up That Shocking Finale Cliffhanger in Season 7?
[Warning: This article contains spoilers from Season 6 finale of Elementary.]
A return to Baker Street!
The Elementary Season 6 finale provided fans with a mix of surprise and nostalgia when Sherlock Holmes (Jonny Lee Miller) and Dr. Joan Watson (Lucy Liu) journeyed across the pond to set up shop in London.
The crime-solving duo were pretty much forced to leave this country after Sherlock decided to confess to the murder of serial killer Michael (Desmond Harrington) in order to protect the prime suspect, Joan, after they discovered that it was actually Hannah (Liza J. Bennett) who murdered him.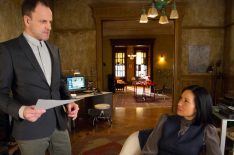 See Also
Plus, she talks directing, working on 'Marvel's Luke Cage,' 'Crazy Rich Asians,' and an exclusive sneak peek!
Rather than ending up in jail, Sherlock made a deal in which he'd have to move to the UK, but not before he admitted to Joan that he loves her — but more in a "platonic, lifelong friendship, I respect you immensely" type of way.
The finale episode could have also acted as the show's series finale, because showrunner Rob Doherty wasn't positive there would be Season 7 renewal.
"I had to assume this was the end for the series, Doherty told TVLine. "So I thought it was time for Sherlock to stop beating around the bushes and let the subtext be the text for once. When you look at any of our seasons, what you see or feel between them is love. I think that's the way it is for all Watsons and Holmes, or Holmeses.
Luckily, CBS eased our and Doherty's stress and announced that the crime drama will return for a seventh season, but there's a twist — "When we come back in the seventh season, a year will have passed," Doherty revealed.
Going forward, the show will exclusively take place in England.
"We chose to move Sherlock and Joan to London at the end of the season because we felt it was canonically appropriate," Doherty said.
"We really liked the idea of taking our Holmes and our Watson, and putting them where, really, a Holmes and a Watson belong — bring them home, so to speak — and let everyone imagine that there are additional adventures and mysteries ahead of them in a place where they really belong."
Elementary, Season 7 Premiere, 2019, CBS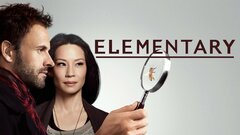 Powered by