'Better Call Saul' Sneak Peek: Jimmy & Kim Conquer the Office Party (VIDEO)
An office party can be daunting for any attendee — especially one filled with lawyers. But Jimmy McGill (Bob Odenkirk) is up for the task in a sneak peek from Monday's Better Call Saul.
In the episode, titled "Something Stupid," we see Jimmy and Kim(Rhea Seehorn) paired together once more. When Kim drags Jimmy along to Schweikart and Cokely for the shindig, he asks the question on everyone's mind: "Anyone in particular you want me to talk to… or not talk to?"
See Also
In this week's episode, 'Piñata,' Jimmy's transformation into Saul raged on.
Their growing divide apparent in his question, though Kim responds with a simple, "Talk to anyone. Really, just have fun."
But it's the next words out of Kim's mouth that truly ring false, as if she needs to convince herself. "Don't worry, they're gonna love you," she says.
The next cut is to the actual party as she makes the introductions between Jimmy and her co-workers. Still, he seems to take the challenge in stride, making small talk and cracking jokes.
See for yourself in the clip below:
While all is going fairly well for now, is this just the calm before the storm?
Better Call Saul, Mondays, 9/8c, AMC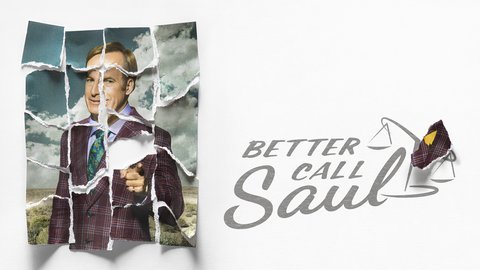 Powered by