'The Magicians' Conjures Up a Season 2 Renewal
Prepare to be spellbound for at least another year, because Syfy has officially renewed The Magicians for a second season!
"Thanks to an extraordinarily gifted creative team of executive producers and our partners at Universal Cable Productions, The Magicians has become a buzzed-about hit, enchanting fans of the novels as well as attracting new and younger audiences to Syfy," said Dave Howe, President, Syfy & Chiller, in a release touting the move.
PHOTOS: The Magicians: Meet the Spellbinding Young Illusionists
Since premiering in January, the twisty, dark and addictive tale of emotionally troubled Quentin Coldwater (Jason Ralph), the newest admission to a Jedi Academy of magic known as Brakebills University, has averaged 1.7 million viewers and has grown in the always tasty 18-34 demo with each airing. Tonight's fourth episode—easily the most mess-with-your-head hour so far—is a game-changer for several of the characters, including a certain witch-wannabe who finds herself even further isolated from the world of magic and a time-and-space traveler who may be the imperiled Quentin's only link to sanity. To tell you any more might incur the wrath of the moth-encased Beast who is after the students, so we'll just hush-up right there.
The Magicians is based on Lev Grossman's best selling novels and air Mondays at 9/8c on Syfy.
[jwplatform G6ndOugi]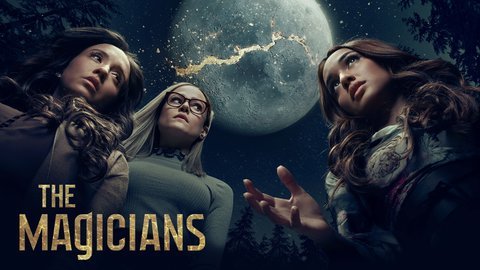 Powered by