Ask Matt: Darren Criss and 'Bojack' at the Emmys, Sinful Language on Cable, 'Making It' and More
Welcome back to the Q&A with TV critic (also known to some TV fans as their "TV therapist") Matt Roush, who'll address whatever you love, loathe, are confused or frustrated or thrilled by in today's vast TV landscape. One caution: This is a spoiler-free zone, so we won't be addressing upcoming storylines here unless it's already common knowledge. Please send your questions and comments to [email protected] (or use the form at the end of the column) and follow me on Twitter. Look for Ask Matt columns on most Tuesdays and Fridays.
Rewarding a Killer Performance
Question: I think Darren Criss's portrayal of Andrew Cunanan in The Assassination of Gianni Versace: American Crime Story was brilliant. And Ryan Murphy has a reputation for big, splashy shows and performances. But Criss doesn't have the clout of the stars of the previous season's The People vs. O.J. Simpson. His chance of winning is not as guaranteed as Sarah Paulson or Sterling K. Brown. What do you think are the chances that Darren Criss will actually win? – Jen, Sacramento
Matt Roush: Actually, pretty high. The Versace series did well in the Creative Arts categories presented over the weekend, taking home four, including for casting, and Darren Criss's personal career-defining triumph was a big part of that. His competition is certainly fierce, including Benedict Cumberbatch tackling a dynamic dream role as Patrick Melrose, John Legend's tour de force as Jesus Christ Superstar, and Antonio Banderas as Genius: Picasso has high marquee value as well. But Criss is heavily favored by the prognosticators on the Gold Derby site (of which I am one), because this is the sort of breakthrough performance that's hard to ignore. It may not a slam dunk, but it's a pretty good bet.
Will Bojack Ever Ride High at the Emmys?
Question: I have been a huge fan of Bojack Horseman, which has been a surprising delight. Initially, I thought it was just going to be some weird adult animation in the vein of Family Guy, but then as I went through the episodes, the show quickly evolved beyond that and became one of the most profoundly touching shows on TV, with strange animal characters that I can relate to more than to actual human characters on live-action comedies. That is honestly why I am so disappointed that the show has failed to get a nomination for outstanding animated program at the Emmys, even though the show is written so brilliantly, going both for emotionally gut-wrenching moments and absurd jokes, while being playful narratively. Why do you think this excellent show keeps being overlooked? Is it a Buffy-type situation where the (at first glance) silly title and strange premise turns Emmy voters off? If it were me, I would have given the show five Emmys for "Time's Arrow" from last season alone, an episode that made me feel affection for one of the most awful recurring characters on the show. — Sascha
Matt Roush: This really is a puzzling oversight and is hard to explain, except to note that as with any genre of TV anymore, there are too many candidates for too few slots. But Bojack Horseman has considerable pop-culture cred, if you look merely at the many celebrities who've participated in the show over the seasons (a fifth premieres this Friday). And while I get the Buffy argument, Bojack is no weirder a show than the one that won the animation prize this year: Adult Swim's Rick and Morty, although with stalwarts like The Simpsons, South Park and Bob's Burgers seemingly always in the mix, there are maybe only so many outliers that can fight their way into this category. Bojack is more than worthy and I imagine its time will come.
Such Language These Sinners Use!
Question: I was wondering if you can explain something for me. My husband and I were watching the Aug. 29 episode of Season 2 of The Sinner on USA Network, and the naughty "F" word was said 2 or 3 times in a scene. Since when is it OK to use that word on a network channel? I thought that word was only able to be said on cable channels. I was actually stunned to hear it be said. – Natalie
Matt Roush: The lines are blurrier nowadays, but USA is a cable network, and not subject to the content restrictions that still more or less apply to the broadcast networks. Even so, it hasn't been that long since networks like FX or AMC (reliable envelope pushers) would edit out or mask the hardest of profanities, but now it's fairly common. It was especially noticeable this summer on Paramount Network's Yellowstone, a show about which I fielded many complaints about the excessive foul language—maybe not on the level of Deadwood, but enough to rattle a number of Western fans hoping for something a little less dark and profane.
The Future of Home and Poldark on PBS
Question: PBS aired two shows I enjoyed very much: A Place to Call Home and Poldark. I noticed that all PBS is showing now are reruns of both shows. Now I hear A Place to Call Home is streaming on Acorn (?). Does this mean that the program never will be returning to PBS? Will Poldark be following? I feel betrayed and may withhold donations. — Marion
Matt Roush: Before I explain the deal with these shows, let me just say that withholding donations from PBS would be a sure way to lose access to some of this fine programming, which doesn't come cheap. First, the good news: Poldark is a Masterpiece co-production, and a fourth season will begin airing Sept. 30. It was just announced that the fifth season, currently in production, will be the last, and will air on Masterpiece sometime next year, I'm sure.
With the Australian import A Place to Call Home, this is syndicated, not owned or produced by a PBS entity like Masterpiece. The first four seasons of the family saga were made available to public TV stations, but the rights are held exclusively by the streaming service Acorn TV, and according to an Acorn spokesman, seasons 5 and 6 (the final season, currently streaming new episodes on Mondays on Acorn) are exclusive for now to Acorn and will remain so for the foreseeable future. Which isn't to say that the final seasons won't eventually find their way to PBS stations, but this has never been a nationally distributed PBS station, so there's no guarantee, either. (Acorn TV comes highly recommended for fans of British, Australian and other countries' high-end dramas, mysteries, comedies and documentary specials.)
Lightning Round
Question: I LOVED The Orville. I think it's the cleverest send-up of and homage to Star Trek. IS IT COMING BACK? — EBP
Matt Roush: I wish I had a better sense if this show was a send-up or an homage, but yes, while it's not on the fall schedule, The Orville will be back by midseason. There are reports it will premiere on Dec. 30 and resume its Thursday night operations in January when football season is over.
Question: There was no more charmingly delightful show than this summer's Making It with the wonderful Amy Poehler and Nick Offerman. What are the chances we'll get more of this entertaining NBC show? — Derf
Matt Roush: Happy to say that shortly before the first season wrapped, NBC gave Making It a green-light to make a second season, presumably for next summer.
[NOTE: An addendum to last week's query about where to see The Mary Tyler Moore Show in syndication: Bart helpfully notes that the digital sub-channel Decades shows MTM every day for an hour at 2 pm/1c.]
That's all for now. Thanks as always for reading, and remember that I can't do this without your participation, so please keep sending questions and comments about TV to [email protected] or shoot me a line on Twitter (@TVGMMattRoush), and you can also submit questions via the handy form below. Please include a first name in your question.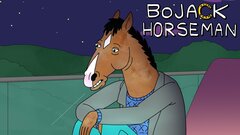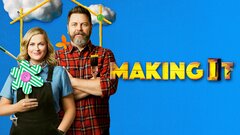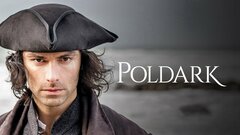 Poldark
where to stream