What's Worth Watching: 'Finding Your Roots', 'The Flash', 'Outsiders' and more for Tuesday, February 16
Finding Your Roots (8/7c, PBS, check local listings at pbs.org): You never know what you'll find when you let Henry Louis Gates, Jr. go snooping into your family history. That's powerfully true when NCIS: LA star and Grammy host LL Cool J discovers that his mother's birth certificate was faked and his grandparents weren't his biological descendants. Her adoption had never been revealed, so Gates's search into Todd Smith's (Cool's real name) past is particularly profound for both mother and son. Another guest, Sean Combs, grew up conflicted about the legacy of his father, a drug-dealer murdered when Combs was a child, but in tracing his paternal line, Gates uncovers a third great-grandfather who fought for the Union during the Civil War.
The Flash (8/7c, The CW): Seeing double is part of the fun during The Flash's odyssey into Earth-2, where just about everyone has a Bizarro World funhouse-mirror counterpart. As the transported team continues to look for Zoom's lair, and one would hope a way home, Caitlin (Danielle Panabaker) is back on real Earth trying to concoct a Velocity-9 formula to help speedster Jay (Teddy Sears) do the Flash's job while he's away.
The Black Panthers: Vanguards of the Revolution (9/8c, PBS, check local listings at pbs.org): Having documented milestone civil-rights movements in Freedom Summer and Freedom Riders, documentarian Stanley Nelson turns his attention to the incendiary revolutionary movement of the Black Panther Party during the turbulent '60s in an acclaimed film presented by Independent Lens.
Outsiders (9/8c, WGN America): When the mountain folk learn the coal company is spying on them with a drone—their first response to this alien object is, "There's demons afoot"—the stage is set for more violent twists, culminating in an ill-fated trek into the woods for an out-of-shape Wade (Thomas M. Wright) and his fellow lawmen. This series seems especially timely and unsettling given the recent standoff with the "occupiers" in Oregon.
Inside Tuesday TV: ABC can't get enough of little scene-stealer Albert Tsai, and we understand. (Watch our adorable video chat.) The Dr. Ken co-star, who first earned attention in the too-short-lived Trophy Wife, guests on Fresh Off the Boat (8/7c) as a precocious website blogger who gives the Huangs's Cattleman's Ranch restaurant a bad review. … Maya Rudolph is back on Fox's hysterical The Grinder (9:30/8:30c) as Jillian, the therapist trying to get Dean (Rob Lowe) to drop his Grinder act once and for all. Which might not be as great an idea as it sounds. … TNT's Rizzoli & Isles (9/8c) resumes its next-to-last season with back-to-back episodes in which Maura (Sasha Alexander) is kidnapped, discovering a conspiracy that's actually targeting Jane (Angie Harmon).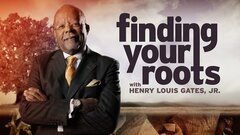 Powered by